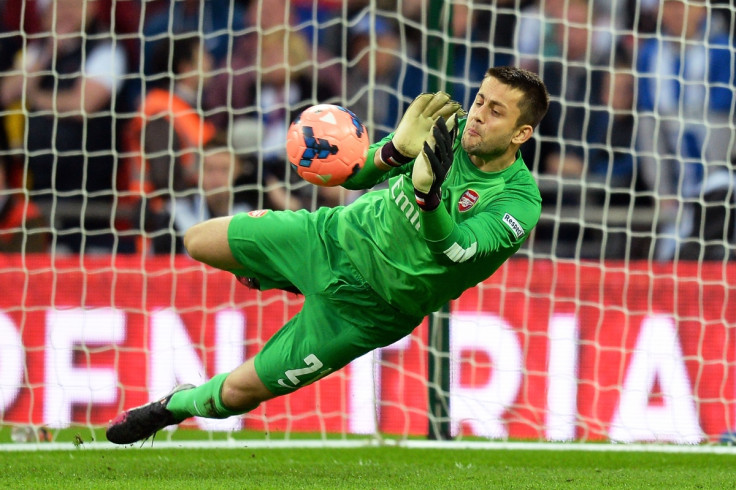 Swansea goalkeeper Lukasz Fabianski believes Christian Eriksen in the best dead ball specialist in the Premier League, with the Denmark international scoring two direct free kicks against the former Arsenal man in a 2-2 draw at the Liberty Stadium for Tottenham. Eriksen's brilliance was undone by Harry Kane's own goal who sliced the ball into the net from a corner kick and allowed Swansea to take home a point.
Fabianski was deemed at fault for the first goal where he stepped towards the direction of the wall only to find the ball being rifled into the far end, leaving him with no chance of making a save. A similar situation emerged for the next goal which strengthened Fabianski's opinion on the best free-kick taker in the league.
Eriksen has a reputation of finding the net from a dead ball, with his last four goals coming in via free-kicks. He also holds the record of scoring the most free-kicks, six, since joining the club in 2013.
"Is he the best? I don't know. I will just say he is the first player to score two free kicks against me! So that might answer the question," Fabianski said, as quoted by the Mirror.
Fabianski revealed that he had studied Eriksen before the game and his free-kick against Manchester City was scored by Kane on the rebound. However, the Pole was beaten all ends by the Dane irrespective of his preparation, which led to him developing a grudging respect for his opponent.
"He not only gets the ball over the wall, puts a load of pressure into the shot as well. I analysed him before the game. I watched his free kick against Man City when he hit the bar and Harry Kane scored from the rebound. I knew what to expect but I still lost the ball.
"It's all about the view. The first one was close to our box so it was even harder," he concluded.