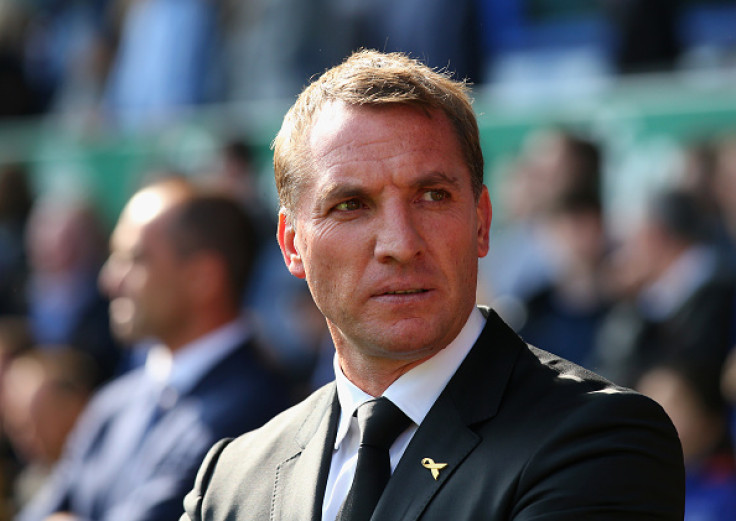 Liverpool legend Jamie Carragher has admitted that the Reds are no longer in the big club bracket with the likes of Manchester United, Chelsea and Arsenal following the sacking of manager Brendan Rodgers after just eight games into the 2015/16 Premier League campaign. The Anfield favourite also took a slight dig at Tottenham, when he implied that his former club are becoming like the north London club, when he suggested that they think they are big clubs, but are not.
The Merseyside club relieved the Northern Irishman of his duties following the Reds' 1-1 draw against Everton on Sunday (4 October) and are in the process of appointing a new manager, with former Borussia Dortmund manager Jurgen Klopp the favourite to take over at Anfield in the coming days. Rodgers failed to win a single trophy during his three years at the helm, and qualified for the Champions League on just one occasion.
The owners have backed the manager on numerous occasions, despite their underachievement, and even granted him a huge transfer kitty over the last two summers to build a team capable of challenging for honours on a regular basis. Rodgers, however, failed to properly utilise the funds, and bought players who failed to meet expectations and match the club hierarchy's ambitions in the Premier League and Champions League. Carragher believes that the club's problems existed before the former Swansea City boss was appointed and wondered about what plans the owners had to restore Liverpool to their former glory days.
"The situation that Liverpool find themselves in now, it's not just for Brendan, this has been going on for a long time − even when I was there," Carragher said, as quoted by the Mirror. "We talk about Arsenal, but Liverpool have won one Carling Cup in 10 years. Liverpool are becoming Tottenham, think they're a big club but the real big clubs are not too worried about them − who they buy, what they're going to do − that's the situation as it's become for Liverpool, even when I was there at the end," he explained.
"I'm not just blaming Brendan Rodgers and this set of players. What are these owners of the club going to do to get Liverpool back where they need to be? That's consistently in the Champions League and challenging for trophies because at this moment we're becoming a team who think we're a big club but we're not."