Tottenham vs Arsenal: Christian Eriksen says North London derby has come at the perfect time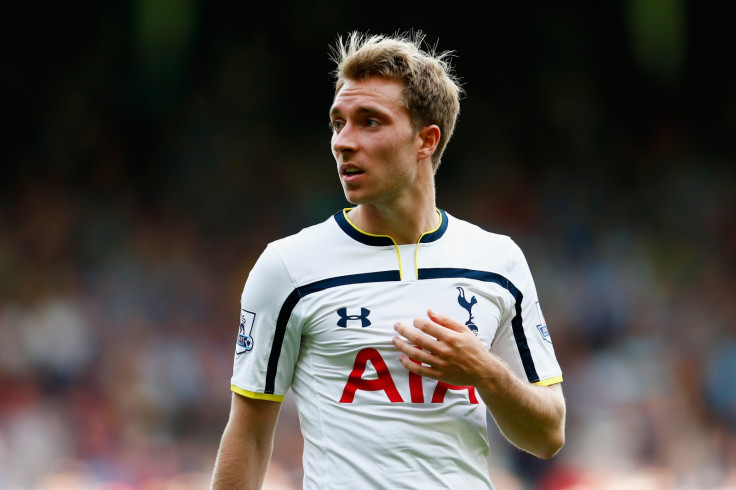 Tottenham Hotspur star Christian Eriksen has said the League Cup clash with fierce rivals Arsenal tomorrow (23 September) has come at the perfect time for him, after he made his return to action in the weekend's 1-0 victory over Crystal Palace. The Denmark international added that Spurs beat the Gunners in their last match at White Hart Lane and they are ready to do it again.
Mauricio Pochettino felt Eriksen was not fit enough to start in the Palace game, after he had missed the previous three Premier League matches, as well as the Europa League opener, due to a knee injury. But having made an instant impact off the bench, providing Son Heung-Min with the second half winner, the playmaker says he is in prime condition to start in the London derby.
"Yes, perfect timing!" he said to the club's official website. "It's a game we all want to win and we want to continue in every competition we're in. We beat them last time we played here and hopefully we can do the same again.
"I know the system, I know the players and for me, it's easy to come straight back in. I feel good and that feeling will always stay the same when I come back into the team like that. It was an important win for us. We wanted to show that we're on a good run and wanted to win at home for our fans. They deserve it."
Erik Lamela, meanwhile, has also hailed the importance of winning the tie and building momentum following victories over Sunderland, Qarabag and Crystal Palace.
"We need to win the derby," the Argentina international said. "For me it's not about playing well or playing badly, we just need to make sure we win and continue our momentum."
© Copyright IBTimes 2023. All rights reserved.