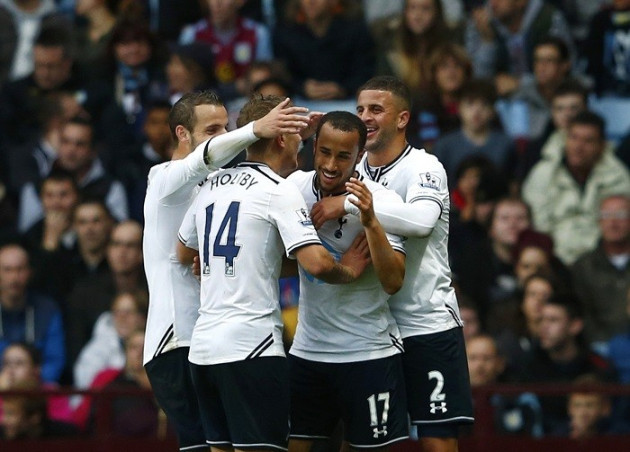 Tottenham Hotspur manager Andre Villas-Boas has dismissed suggestions that Andros Townsend could be compared to former Spurs star Gareth Bale.
The Welshman left Spurs and completed his move to join the Spanish giants Real Madrid in the summer. The former Chelsea manager believes it is too early to draw comparison between the two as he went on to praise Townsend for his brilliant display during his side's 2-0 win over Aston Villa in the Premier League.
The 22-year-old is enjoying a great run for both club and country after Townsend scored his first goal for England on his international debut before opening his account for the north London club.
"Gareth's influence grew to be immense last season. It is early days for Andros, but I think it was a great performance." AVB said, as quoted in the Independent.
"He [Townsend] gives us so many attacking options because he is able to take the team forward with his driving ability and link-up play, crossing, assisting. It was another great performance, like we saw for his country."
Townsend have been enjoying his football on and off the pitch as the England international's recent performance for Spurs have seen the club hand him a new four-year deal on Friday. The midfielder has been one of the standout players for the White Hart Lane outfit and AVB believes Townsend can posses a constant threat to the opposition.
"I think he's done what he has been doing excellently. He takes the team forward, and he has the ability to drive and jump the man whenever he has the ball," the former Chelsea manager told Sky Sports.
"He is always a threat and teams have started to be more aware of his strengths. He started not really well, but improved during the game."
Meanwhile, Spurs suffered a 3-0 defeat against West Ham United before Villa fixture and AVB wants his side to build on from their latest victory.
'After the setback, particularly at home, we have to respond and I think we did it in a good fashion to keep ourselves in touch with the top. I think we deserved the result. We want to build on from here and continue to gather the most amount of points as possible," he added.