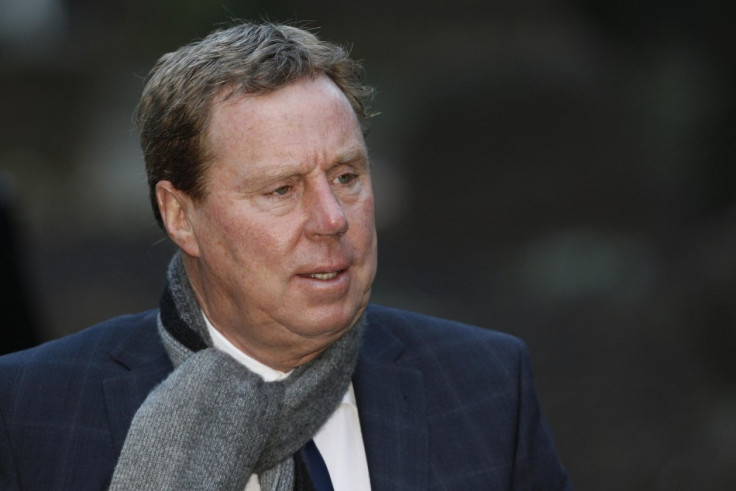 Tottenham Hotspur boss Harry Redknapp has hit back at critics, especially Croatian defender Vedran Corluka (who is on loan from Spurs to Bayer Leverkusen in Germany), who blamed the boss for Spurs' recent late season slump. The accusation is that Redknapp failed to rotate his squad adequately.
The London club, who seemed to be running away with third place and the final automatic Champions League qualifying spot, now find themselves in fifth, behind fierce local rivals Arsenal and also Newcastle United. They are only a point above Chelsea in sixth. Moreover, Spurs have won only once in the last nine games of the league season.
In an earlier IBTimes UK report, Corluka said, in his opinion, poor managerial decisions by Redknapp cost Spurs their third place and the English boss would have to take the blame should his club not make it to the Champions League next year. Corluka added that by playing a small and important group of players (including Welsh winger Gareth Bale and Croatian midfielder Luka Modric) repeatedly, he had caused fatigue to set in.
Redknapp, however, was understandably annoyed at the criticism and said he no regrets about not rotating the squad.
"I am very happy with what I have done. The players have probably played on average 30 games this year and I don't think that's a lot. I don't ever remember Bobby Moore getting rotated, nor Geoff Hurst, Martin Peters, Dave Mackay or Alan Mullery. They played ankle deep in mud every week. It's my decision. It's difficult to rotate a team. It's okay to rotate if you have enough players to do it but I have not been in that position due to injuries," said an angry Redknapp in a press conference on Friday, according to an ESPN report.
"Frank Lampard played 60 games in a season. I don't see him talking about being rotated. Ashley Cole has been playing 47, 48 games a year. Wayne Rooney has played well in to the 40s. They are not being rotated. If people keep telling players they're tired, they'll believe it. It's a load of nonsense. It's an excuse,'' he added, according to a BBC report.
Meanwhile, in an earlier story, Redknapp admitted he wanted to sign Argentinean forward Carlos Tevez in January, after the 28 year old temporarily left Manchester City following his well-publicised spat with manager Roberto Mancini. Tevez was not expected to play again for City after he refused to come on as a substitute during a Champions League game against German side Bayern Munich in December.
As it turned out though, Tevez' wage demands were too high for the club, who are struggling to sign Togolese forward Emmanuel Adebayor (on loan from City) on a permanent basis due to similar reasons.
"I said to the chairman "can you get me Carlos Tevez? Daniel made some enquiries, but it wasn't doable. If he could have done it, he would have. He (Levy) would have loved Tevez, but it wasn't possible because his wages are £200,000 a week. It's not possible at Tottenham to buy him. He is a fantastic player. When he puts a shirt on he doesn't stop running, working, he's enthusiastic, he can play and he can score goals," the Daily Mail quoted Redknapp as saying.