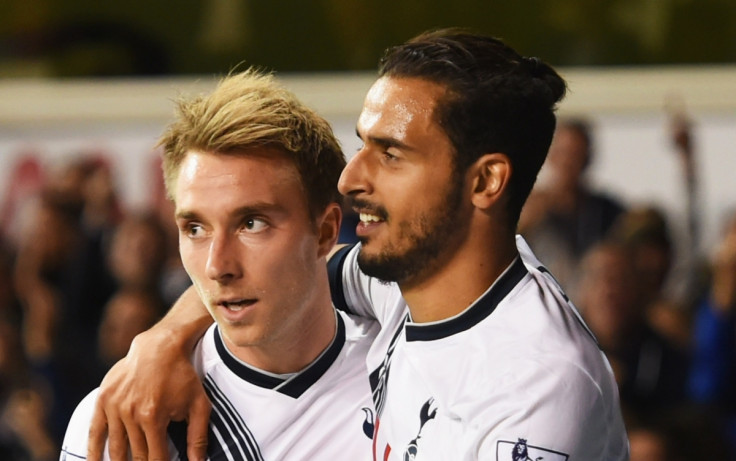 Paul Lambert says Aston Villa owner Randy Lerner's refusal to invest in the club's squad was behind his failure during two-and-a-half seasons at Villa Park. He has accused the American businessman, who has declared his intention to sell the club he bought in 2006, of failing to back him in the transfer market in deals for Christian Eriksen and Nacer Chadli, now at Tottenham Hotspur, Everton forward Romelu Lukaku and Manchester City's Wilfried Bony.
Lambert guided Villa to successive 15th place finishes in his two full seasons in charge of the Midlands club but a lack of investment forced him to dip into the club's academy, which ensured they constantly flirted with relegation. The goals of Christian Benteke kept them afloat but Lambert was eventually replaced by Tim Sherwood in February with the club in the relegation zone.
Sherwood has since been dismissed after just eight months at the helm, despite taking the club to the FA Cup final, following a run of six straight defeat that saw Villa go bottom of the Premier League. The 46-year-old signed 11 players during the summer and Lambert says had he been supported in bids for Eriksen and Chadli, who would go on to join Tottenham, he would have succeeded.
"Under my own circumstances it was really difficult from day one to go in there and everyone knows Randy wants to sell it," he told BBC Radio 5 Live, according to Goal.com. "My highest fee spent was on Christian Benteke, for about €7m. I couldn't do anything else than that.
"The amount of players I did speak to, I spoke to really high, top players, and we just couldn't do it. The players I wanted to bring to Aston Villa were big players. I spoke to Lukaku, and I spoke to Bony when I was there. Eriksen's agent before he went to Tottenham, and Chadli.
"There were lads there that were really big, big players that I thought I could have tried to get, but we couldn't do it, due to the way things were going. That's what you had to work with. To compete in the Premier League you have got to have money, there is no two ways about it."
Eriksen and Chadli made up part of Tottenham's ill-fated spending spree during the summer of 2013, which came amid Gareth Bale's world record move to Real Madrid. According to BBC Sport, Denmark international Eriksen moved from Ajax to north London for a fee of £11.4m, while Chadli swapped FC Twente for White Hart Lane in a £7m deal.