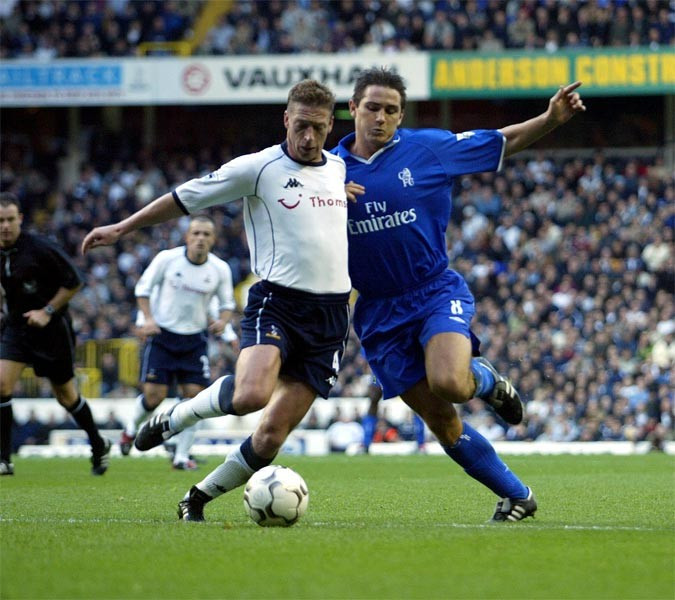 "The new training centre can't be compared. It's a world-class facility," he explained, speaking of the £45m Enfield campus in North London, "I have my office here and look over the pitches. The conditions are unbelievably good. The previous training ground Spurs Lodge at Chigwell wasn't bad, but there's no comparison with what we have here. It's a dream. It's an absolutely world-class facility that not many teams have."
"We have a wonderful stadium at White Hart Lane. Now the possibility exists to build a bigger and even more beautiful stadium. The club is progressing and moving to another level," he added.
On AVB
Freund was appointed assistant to new manager Andre Villas-Boas at the start of the summer and the German admitted the reason AVB approached him was because he wanted his inputs as a former Spurs' veteran. Freund also dismissed critics of the former Chelsea boss, whose unhappy nine-month tenure at Stamford Bridge continues to haunt him.
"He has absolute professionalism and organisation," Freund explained, adding, "He expects that we coaches should all be ready, that we arrive earlier at training and leave later, a bit like the situation in Germany. We have meetings, discuss line-ups. We have an open relationship. He has a clear, open relationship with the players. I think it's a very pleasant working atmosphere."
On Tactics and Players
Freund, however, was realistic enough to admit the team still had a lot of work to do, if they were to convince doubters of their potential as title-challengers and eventually champions.
"On the pitch, in the last few years the team has come fourth or fifth, it's always up there. When I was a player, we were on average in ninth to 12th place. We were relatively strong in cup games with two FA Cup semi-finals and a League Cup final. Individually, we were well stocked with players, but now it's an established top-six team, and that makes me happy," the 42 year old German international recounted.
"It's too early to say. I think it's very important not to focus on the end of the season, nor on the outcome of one game. We want to be in the top four. If we win a trophy, that's great. But there's no pressure on our ambition at the start," he concluded.
Freund played for Tottenham between 1998 and 2003, winning the 1999 League Cup and endearing himself to Spurs' fans with his strong work ethic. Since retiring, Freund has had coaching spells with the German U16 and U17 sides, leading the latter to the final of the 2011 UEFA European Under-17 Championship.
On Bundesliga Players in the Premier League
Meanwhile, Freund, speaking to German television channel Sport, also spoke on the growing number of former Bundesliga players in the Premier League and made reference to Per Mertesacker and Lukas Podolski at Arsenal.
"The German market is interesting for England, because very good German players on attractive terms, for the players and for the clubs - can undertake. Per Mertesacker has... prevailed. Lukas Podolski... is a player who can make [it] on a good day, as Rafael van der Vaart, the difference. Marko Marin for the change is worth gold. In Bremen, his performance has stagnated. Now he's going for the Champions League winner and showing courage," Freund pointed out.
On Returning to London
Finally, Freund also admitted he was delighted to be back in the Premier League.
"I know the club and I'm totally happy with the new task. It is an incredible challenge for me to work as an assistant coach at Tottenham. Everyone remembered me, that makes me happy," he explained.