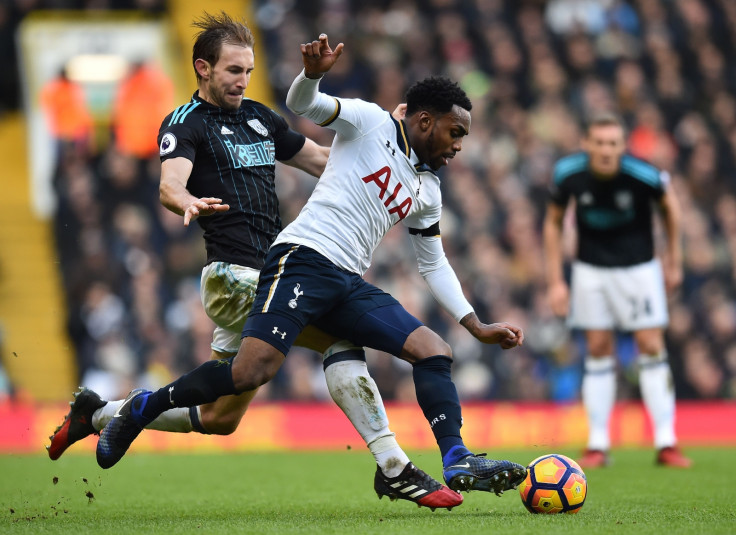 Tottenham have rejected a fresh approach from Manchester City for left-back Danny Rose, according to reports.
The London Evening Standard reports that City asked about Rose's availability during talks to finalise the move for Kyle Walker.
Spurs flatly refused to discuss the possibility of selling Rose, with City now set to focus completely on signing Benjamin Mendy from Monaco for a reported fee of around £40m ($52m).
Walker, 27, is poised to complete a £45m move to the Etihad Stadium this week, making him the third player to join City this summer after Bernardo Silva and Ederson Moraes.
City boss Pep Guardiola had also targeted the signing of Dani Alves from Juventus, but the Brazilian opted to join Paris Saint-Germain on a free transfer instead.
Guardiola released Bacary Sagna, Pablo Zabaleta and Gael Clichy at the end of last season, leaving him with a shortage of options at full-back.
Walker is expected to complete his transfer in time to travel with his new teammates on their pre-season tour of the United States on 17 July.
Rose said in May that some Spurs players "might fancy a change" and leave the club in the summer after another trophy-less season.
"There is only so much the club can do [to keep a player]; a lot of it has got to be down to the individual," Rose told the BBC.
"Someone like Harry Kane, I can tell you that his mindset will be 'I'm staying at Tottenham, I'm going to break every single record, I'm going to captain this club into the new stadium' so when you've got a player like him with that mindset I don't think Tottenham have to worry.
"But it depends where the individual is in the stage of his career. He might feel he has done enough at Tottenham and might fancy a change or might feel Tottenham is the nearly club that nearly wins the league and might choose to move on," he added.
"The club can only try and make a player see that they are going in the right direction and 'if you stick with us it won't be long before we are winning something'."