Tottenham manager Andre Vilas-Boas has revealed that Brazilian midfielder Sandro has been ruled out of action for the rest of the season after tearing his anterior cruciate ligament.
The 23-year-old was forced to make way during Saturday's 0-0 draw with QPR at Loftus Road after attempting to sweep a ball wide and collapsing clutching his knee.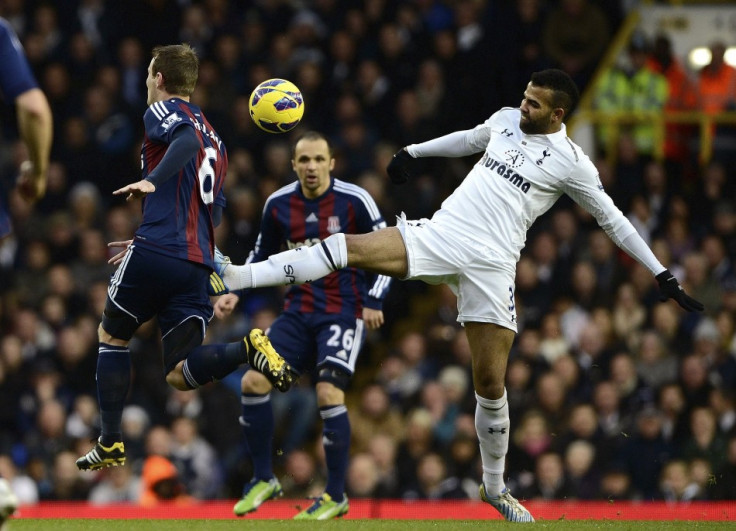 The powerful midfielder had been in impressive form and was being picked ahead of Scott Parker. However, the injury means that experienced former Chelsea midfielder Parker will now be seeing much more action in the first team.
Villas-Boas confirmed that Sandro had "completely torn" his ACL in the match against QPR and that he would be out of action for at least six months.
"He's out [for the season]. When the game finished, the first diagnosis was positive. He felt pain in the knee and we were positive regarding the cruciate, even on the doctor's initial assessment. We thought there wasn't a complete tear of the ACL, which would have given us some kind of chance to have him back this season. Then we found out it was a complete tear so the player is going to be out for the rest of the season," confirmed Villas-Boas.
"Normally it's six months for a cruciate plus a lateral minuscus so while there are good positive signs of four to five, there are also cases where you have seven or eight."
Sandro has already undergone surgery on the injury and was quick to thank fans for their support.
"My surgery went well," tweeted Sandro. "Many thanks to everyone for their support... I'll be fine... to fight again... Come on you Spurs."
Sandro had started all 22 Premier League games this season and it will be a bitter blow for Villas-Boas. There had been suggestions that the injury would mean that Lewis Holtby would arrive during the current transfer window but the former Chelsea boss revealed that such a move was still unlikely.
"The only thing we've done at the moment is hold onto our midfielders.I don't think [Holtby will arrive in January]. At the moment, it's very, very difficult but let's see," added Villas-Boas.
Spurs face Manchester United on Sunday at White Hart Lane and the 35-year-old admitted that he felt Sir Alex Ferguson's side have improved since they lost 3-2 to Tottenham at Old Trafford.
"I think because we have got to know each other better and we have begun to find a level of consistency," said Villas-Boas. "We have improved and to some extent I think both sides have improved but Manchester United compete for titles and they come here fully motivated so it will be a difficult game for us."
Tottenham are currently in fourth place on 40 points and will be hoping that they can gain another victory over Manchester United in order to keep pace with Chelsea who are just two points ahead.