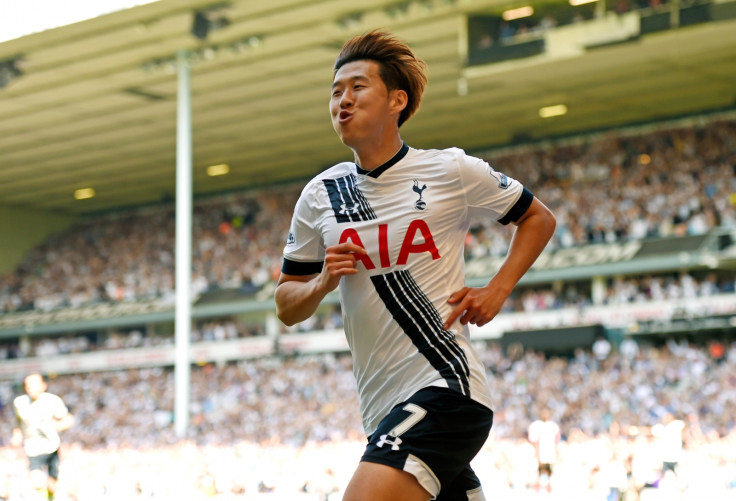 Tottenham Hotspur forward Son Heung-min says his club have agreed to release him for South Korea's Rio 2016 campaign. Teams competing in the Olympic football competition are required to field players under the age of 23 – but are permitted to select three players over that age threshold.
Son, who turns 24 before this summer's Games, is eager to be one of those wild cards but was unsure whether his club would release him, with his participation likely to see him miss the beginning of Tottenham's 2016-17 Premier League campaign.
South Korea coach Sin Tae-young had previously revealed talks with Spurs over the timing of Son's release, but were yet to reach an amicable solution. Football clubs are under no direct obligation to release their players for Olympic duty.
Son however has revealed Tottenham have now granted him permission to join his international teammates, although the timing of his release is still to be agreed.
"My club told me that I can for play for the Rio Games, but what is important is the timing of my release," Son told Yonhapnews. "I want to join the Olympic team quickly and play with teammates."
Son has scored eight goals in 39 appearances since completing a £21.9m ($42.1m) switch from Bayer Leverkusen in August 2015.
If he were granted permission to play at the Olympics, he is likely to miss the first few weeks of the 2016-17 Premier League season, which is set to begin across the weekend of 13/14 August. His Olympics participation could however be boosted by a proposal put forward by South Korea in March, when they agreed to help Tottenham's title charge by not selecting the player for international fixtures in the hope that he would be allowed to travel to Rio.