Tottenham manager Andre Villas-Boas has been angered by the recent comments made by Giovani dos Santos which openly stated that he was hoping to quit the club this summer.
The former Barcelona midfielder has struggled to make an impact in the Tottenham first team and has made just two Premier League starts in his four seasons with the club.
Dos Santos was never able to prove his worth under Harry Redknapp and was sent out on-loan to Ipswich Town, Galatasaray and Racing Santander where he enjoyed regular first team football, scoring five goals in 16 appearances.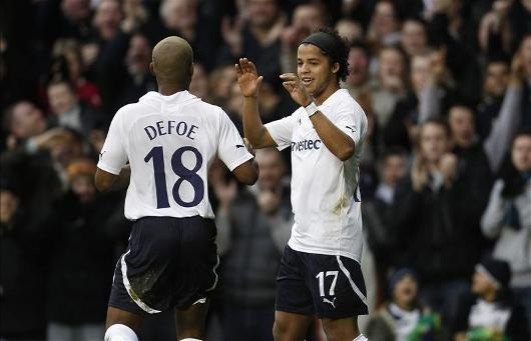 The 23-year-old may have struggled to set alight the Premier League, but he has been in superb form for his national side and has already made more than 50 appearances for Mexico. He starred at last year's CONCACAF Gold Cup where he scored the goal of the tournament in the 4-2 win over the United States in the final.
He is now in the final year of his contract at White Hart Lane and has been quite open in his desire to leave the club, comments which have angered his new boss Villas-Boas.
"I am not sure what Gio's thought process was, coming out with a statement like that," the former Chelsea boss told ESPN. "The player is contracted to the club. We respect him and are counting on him to return to club duty. Then we will make a decision that is best for the club."
The arrival of Villas-Boas should have presented Dos Santos with a clean slate for which to prove his worth, but it seems he has already made a bad first impression.
Spurs could still decide to allow him to leave this summer as it is the last real opportunity to try and recoup some of the £4.7million they paid to Barcelona back in 2008.