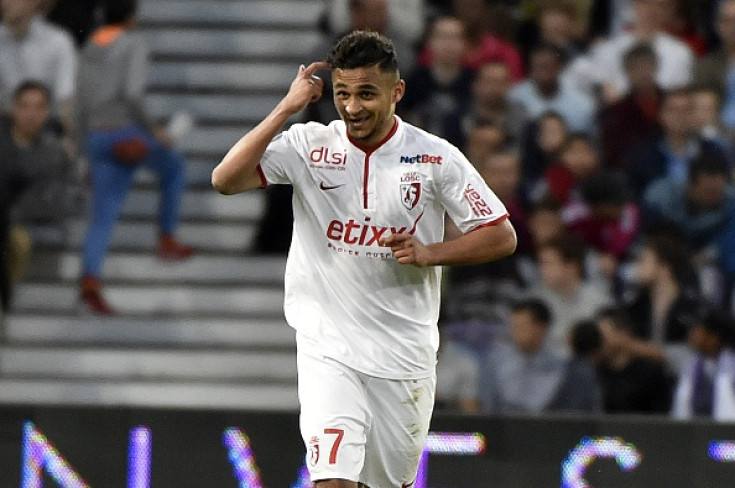 Tottenham Hotspur are considering a move in signing Lille's Sofiane Boufal. The attacking midfielder joined the Ligue 1 outfit from French side Angers in January.
The 21-year-old signed a four-and-a-half-year deal with Lille earlier this year and has already impressed with his dribbling skills and style of play. According to Italian publication Tuuto Mercato Web, the north London club are interested in securing his services.
The French-born Moroccan international has been monitored by Mauricio Pochettino and has sent his scouts to watch the midfielder in action. The Argentine manager is weighing in a move for Boufal.
The attacking midfielder's agent and director at agency Sport Profile Yvan Le Mee admitted his client needs to grow at Lille. He stressed the failure in his developments will force Boufal to look elsewhere and also admitted earlier in July a move to a top club for the Moroccan is not on the cards.
"The club and the player must grow up together, otherwise a time will come when we have to make decisions," Le Mee told Get French Football News. "He has the potential and is still young enough to be able play in the most prestigious leagues but he must get used to Ligue 1 first, impress in terms of statistics, improve tactically and become physically fitter first."
"He would confirm his abilities, if he scores 10 goals and 10 assists next season, but if he doesn't, no one will see it as failure as he is only 22. At the moment a transfer to a bigger club is not at the top of the agenda," Boufal's representative added.
With Le Mee's latest comments, the White Hart Lane club could wait for one more season before making an approach for Boufal. He is hoping to emulate Brazil legend Ronaldinho's skills on the pitch.
"I like to try things, to take players on and dribble with the ball. I played a lot of football when I was little and that helped me to work on my technique, to do nutmegs and flicks," Boufal told Ligue 1's official website in April.
"I really like Ronaldinho... and Zidane. But more Ronaldinho... I loved the way he'd put on a show... I loved his dribbling, his pure skill."