Tottenham attacker Dele Alli does not see the need for the club's hierarchy to go on a lavish spending spree this summer and believes the primary focus should be on keeping Spurs' stars at the club.
Mauricio Pochettino has done extremely well in developing Spurs' squad into arguably the best in the Premier League but his players' wondrous performances have predictably let to interest from other clubs.
Alli, who is admired by the biggest teams in Europe, hopes Tottenham can keep their prized stars in north London and doesn't see any reason to go on a wild recruitment drive if they do manage to keep the core of their squad together.
"With the players we've got here, we don't need to go out and spend loads of money," the Tottenham starlet told Sky Sports. "There is a good bunch of players here. Everyone is determined, everyone works hard and there is a lot of quality in the team.
"It is important we stick together, keep working hard and keep improving. We have to take our form from the end of this season into next season, and start even stronger. Then, if we can finish as well as we did this season, we should be OK."
Despite a slow start to the season, the 21-year-old exploded into life during the second half of the campaign and was rightly named the PFA's Young Player of the Year. Tottenham's talisman thinks that his opponents had become accustomed to his style after stunning them during his first campaign, and has had to work on certain aspects of his game in order to keep progressing as a player.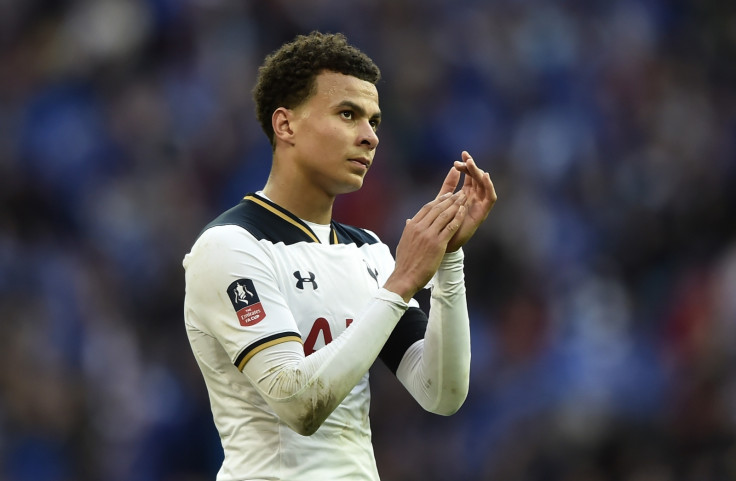 "Maybe in my first season, players weren't used to me running into the box from midfield, so they weren't expecting it," said Alli. "This season, they got a little bit more used to it. So I've had to time my runs a little bit better, and I've had to be a bit sharper with the way I move off defenders. I've had to try to judge the flight of the ball a little bit better.
"At the start of the season I struggled a bit, perhaps because I didn't expect players to be so used to me. So I had to change my game. I started playing a bit higher up the pitch and scoring a few more goals."