Tottenham's Dele Alli says it is a "privilege to play" with Harry Kane, but revealed the striker is the first person to rib him when he has missed an opportunity. Alli has recently found his goal-scoring touch and was rewarded for his fine form with the Premier League's Player of the Month award, but the former MK Dons starlet says Kane is "always the first" to let him know when he has fluffed his lines.
Alli has silenced Kane in recent weeks with eight goals in his last 10 games. The 20-year-old does not think there is an exact science behind his new-found Midas touch in front of goal but is glad to be finding the net with more regularity after growing frustrated in his attempts to score.
"He's always the first to tell me when I've missed a chance," Alli told EA Sports. "He's a great player and he's scored a lot of goals as well. I'm sure he will continue to keep scoring goals, that's the sort of player he is. It's a real privilege to play with a player like him."
"I was getting frustrated as I was getting into the right positions to get goals and assists but it just wasn't happening, and then it seemed to just click over night and I started putting them away,' he said. I was grateful to finally start getting some goals."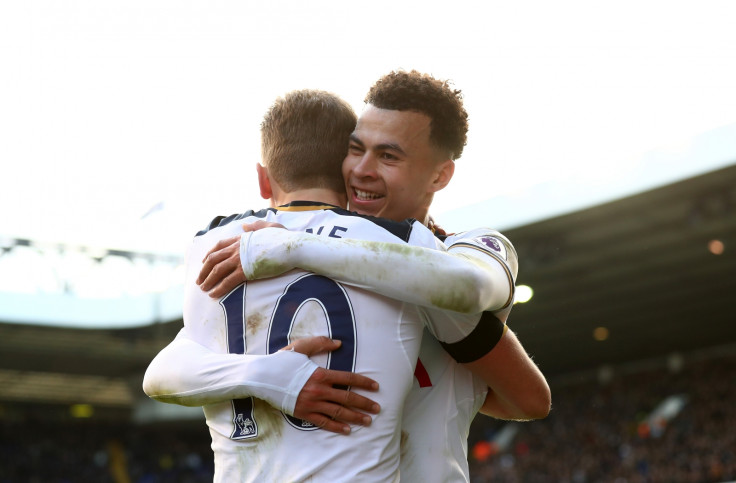 Alli was keen to lay praise on his Tottenham team-mates for helping him develop a clinical streak. Mauricio Pochettino's men have sometimes lacked creativity this season, but the attacking midfielder believes he will always receive excellent service from Christian Eriksen and pals, so long as he makes the right runs.
"I think confidence is a big part of it," added Alli. "Also luck, the ball has got to fall for you in the right time and the right place. I also think that because we have got such a good team here, if you make the runs, the ball is going to find its way to you."