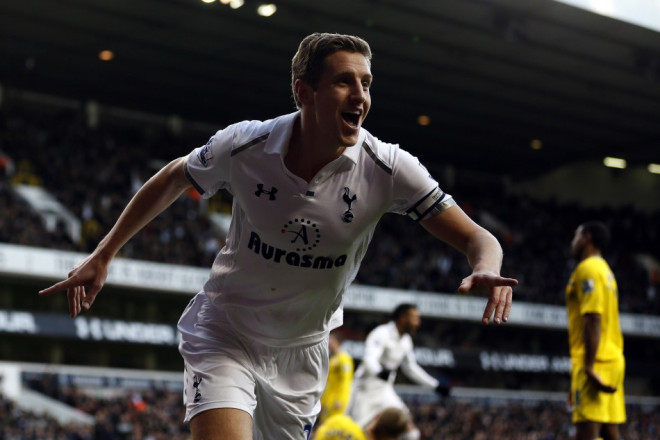 Tottenham centre-back Michael Dawson has said Spurs are looking forward to beating Liverpool at Anfield after their humiliating 5-0 thrashing at White Hart Lane earlier this season - and the 3-2 loss at Anfield last campaign.
Following their latest victory over Southampton, Spurs are sixth in the Premier League table, seven points behind Arsenal, who are currently sitting in fourth place, and will face Liverpool on Sunday in a crucial game seeking a Champions League top-four spot.
Dawson warns Liverpool that they are not only seeking revenge for the 5-0 defeat at the Lane but also for last season's 3-2 loss at Anfield.
"Last season was tough, we were in cruise control at 2-0 but gave a goal away and the momentum changed completely," Dawson told Tottenham official website.
"The game at the Lane earlier in the season was obviously a huge disappointment. They've performed well since then and we know it will be tough, but we're determined to bring back a positive result."
Having secured a 3-2 victory over Southmapton in their latest game after dramatic comeback from 2-0, Dawson claims Spurs have enough confidence to win at Liverpool.
"Liverpool are in a rich vein of form and they are flying at home. But we go there full of confidence on the back of the Southampton game and a great performance in the second half."
Liverpool have won their last seven games and are currently second in the Premier League table, just one point behind leaders Chelsea.
The game will also be very special for Dawson as he made his Spurs debut at Anfield in 2005.
"I made my debut at Anfield and been involved in some great matches, and picked up some good results as well. Anfield is a fantastic place to play, full of tradition. I've good memories there."