Tottenham are set to miss out on capturing Franco Baldini, according to the latest reports, as the club look to finally find a replacement for departed director of football Damien Comolli.
Comolli was with the club for three years, and was the main man for looking after scoutings and signings, bringing in players such as Gareth Bale, Luka Modric and Dimitar Berbatov.
After the Frenchman left the club, Harry Redknapp was put in charge of transfers in consultation with Daniel Levy, but Levy is intent on finding someone in the long term to take on the role that Comolli left vacant, so the manager can concentrate on keeping the current squad in top form.
Over the weekend the Telegraph claimed that Baldini was at the top of Tottenham's list for the job, with the current general manager for Roma enjoying a close relationship with Andre Villas-Boas.
Villas-Boas had hoped to bring the former midfielder to Chelsea when he was manager, but Roman Abramovich promoted scout Micharl Emanalo to the position instead. Emanalo is still at Stamford Bridge and has overseen much of the club's spending since taking on the job.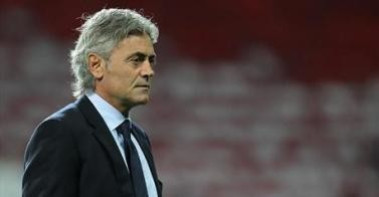 The Portuguese tactician is said to like the idea of having someone to oversee the transfer side of the club, as well as the youth academy, but the BBC is reporting today that Baldini wants to stay at Roma and continue the project he started there in 2011.
Baldini spent six years at the Italian outfit, leaving in 2005, but has now returned and is looking to turn them into a powerhouse in the Serie A.
And with that in mind, it's believed that he would trun down any advance from Tottenham for his services, despite being close on a personal level with Villas-Boas.
This may not have a bearing on whether Levy will still bring someone in for the position of director of football at White Hart Lane, but the chief executive will be ruing not being able to take Baldini, who both he and Villas-Boas were in complete agreement over.