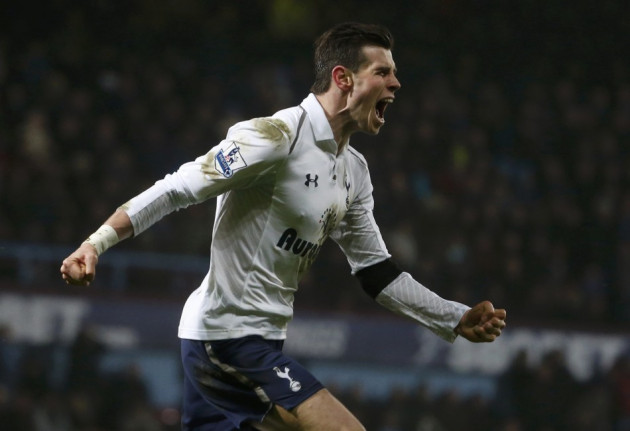 Gareth Bale met with Real Madrid president Florentino Perez at the end of June and Daniel Levy is still considering letting the Tottenham star go after he admitted it is his dream to join the Spanish giants, claims Spanish newspaper Marca.
Bale's possible move away from Spurs has been discussed for much of the summer and the winger has reportedly been courting interest from both Madrid and Manchester United in recent weeks.
But Marca is reporting that Bale has made it clear to Tottenham that he wants to leave and Perez has been encouraged by the fact that he has said he wanted to join Madird since he was a little boy.
While Levy had been insistent that the Wales international wouldn't leave north London this summer, the situation appears to have become more complicated.
The Spanish paper reports that in the key meeting between Bale and Madrid the parties were able to agree personal terms, with a deal decided that would last six years and would be worth up to €7m per year for the star.
Levy has reportedly accepted that Bale will likely leave but the chairman is still set to negotiate the best possible price for his sale and Madrid are aware that the talks could run up to deadline day as they prepare to deal with one of the Premier League's most ruthless negotiators.
Bale's agent Jonathan Barnett revealed at the start of the summer that the midfielder would listen to any offer that Madrid put forward, and the Spanish giants have always been clear about the fact that they would be willing to break the bank in order to secure what appears to be their top target this summer, particularly after the club missed out on Neymar to Barcelona.