Bayern Munich defender Dante has urged his fellow Brazilian and Atletico Mineiro playmaker Bernard to snub interest from Tottenham Hotspur and join Borussia Dortmund instead.
Spurs are understood to be keen on landing the 20-year-old, who is set to leave Brazil this summer and join a top European club. Meanwhile, Dortmund, who are seeking a replacement for the Bayern-bound Mario Gotze, have also been linked with the Mineiro attacking midfielder.
Dante feels Bernard's 5ft 4in diminutive frame would suit Bundesliga more than the Premier League and has advised the youngster to join Bayern's fierce rivals Dortmund.
"I talked a bit with Bernard and I explained the philosophy of this country. He is a talented boy who will adapt to Germany. If that is his desire then I hope he will do it. I gave him some tips. He may not have a physique like many other players but he is a player who would suit Borussia Dortmund's style of play," the Bayern centre-back pointed out.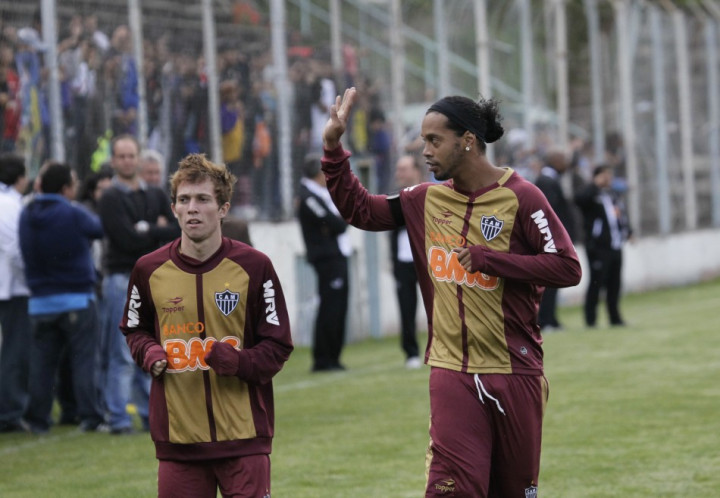 Mineiro had turned down a bid of £9.8m for Bernard from Spartak Moscow in December and are understood to value the youngster around £15m.
Meanwhile, midfielder John Bostock, who was released by Tottenham last week, insists he is excited about his future and hungry for success.
The 21-year-old had moved to Spurs from Crystal Palace back in 2008, as one of the most sought after young talents in English football. However, the player has failed to make a Premier League appearance during the five years at White Hart Lane and has now been released.
"My time at Spurs has come to an end, I wnt to say thank you to the club's staff, players & fans for all the support for the last 5yrs. It's been a challenging yet great experience I've had some good memories & met some amazing ppl. It's been an honour and privilege. Now I'm in a new season in my career I'm hungrier than ever to succeed & excited about what lies ahead. One door closes... Another door opens," Bostock tweeted.