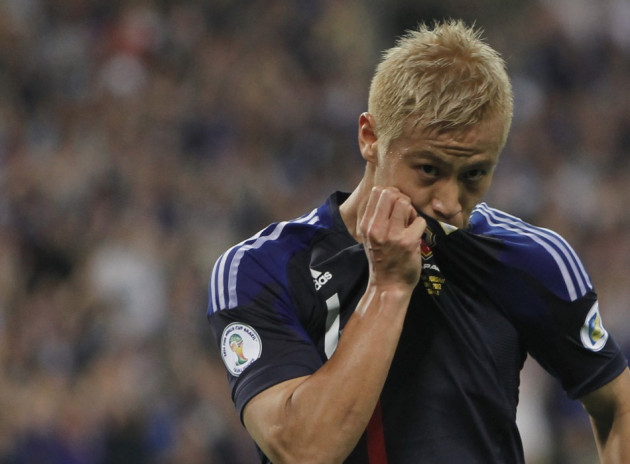 Tottenham Hotspur are reportedly leading the race to sign CSKA Moscow forward Keisuke Honda on a free transfer in January, according to the Express.
The Japanese international's contract with CSKA runs down on 31 December and he has already refused a new deal with his current employers. Honda had an impressive spell during the previous campaign, scoring seven goals in 13 starts in Russian domestic competition.
Honda's form and versatility have attracted a host of clubs. He can operate as a striker or on the wings and is known for his powerful left foot.
Apart from Andre Villas-Boas' side, English club Liverpool and Italian giants AC Milan and Juventus are also keen to land him in January. The San Siro club were believed to have agreed to a £5m transfer fee over the summer, only for the deal to collapse in the final stages.
Honda is aware of the growing interest for his services and has confirmed that he would make a move away from CSKA in January.
"Milan? They are an option, but not the only option. When the time comes, I will make a decision. I have now decided I will leave my club at the expiry of the contract," Sky Sports quoted Honda as saying.
The report claims the north London club are in pole position to sign Honda. AVB has made bringing an attacker in the mid-season transfer window a priority, despite adding Roberto Soldado to the squad in the summer.
The former Chelsea boss has Soldado, Jermain Defoe and Emmanuel Adebayor as first-choice strikers at White Hart Lane. However, the Portuguese manager has lost faith in the former Arsenal and Manchester City man and is looking to replace him in January.
The Express reports that Honda is on £70,000 a week at CSKA and Spurs are willing to offer him a pay rise.