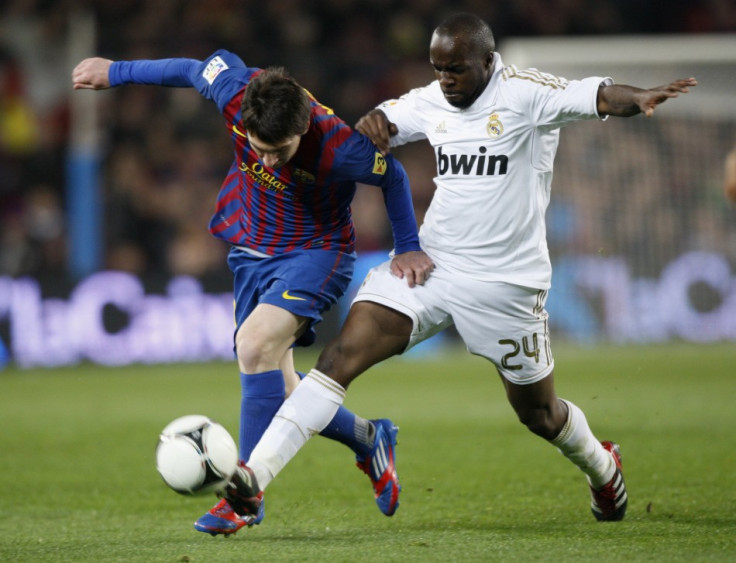 Tottenham boss Harry Redknapp may have the England national team job on his mind but club fans will be delighted to know that does not seem to be getting in the way of his planning for Spurs' next season.
According to a report in The Sun, Redknapp is surprisingly close to concluding a deal for Spanish giant Real Madrid's French defensive midfielder, Lassana Diarra, 27.
The tough-tackling midfielder, who can also play at right-back if required, moved to the Santiago Bernabeu back in 2008, from Portsmouth, for a substantial fee reported to be in the region of £20m. His signing was then viewed as a stop-gap measure because first-choice midfielder Mahamadou Diarra (from Mali; no relation) was out with a season-ending injury. However, the all-action and combative Lassana Diarra soon displaced his Malian teammate from the side.
Unfortunately for the Frenchman, he seemed to fall out of favour with present boss Jose Mourinho and, in 2010, a Daily Mail report suggested the player was moving back to England... to Tottenham, as a matter of fact. That report was soon squashed. The signing of another defensive midfielder, in German international Sami Khedira, however, meant more competition and pressure on the Frenchman, who has seen very limited game time since then. He has made only 25 appearances this season and 115 overall for Real Madrid.
The Sun speculates a fee in the region of £8m has been agreed between the two clubs. Diarra has previously played for Chelsea (2005/06 - 2006/07) and Arsenal (2007/08), apart from Portsmouth (2007/08 - 2008/09) in the Premier League. He has 28 caps for the French national team.
Must Read:
Tottenham Transfer Rumour: Fenerbahce Close in on Spurs' Real Madrid Midfield Target
Liverpool Striker Targeted by Italian Club - Report