Tottenham have opened fresh talks with Brazil striker Leandro Damiao for a move in the summer, according to Goal.com. The North London club are a long-term admirer of the Brazilian who is reported to be available for a sum of £17m.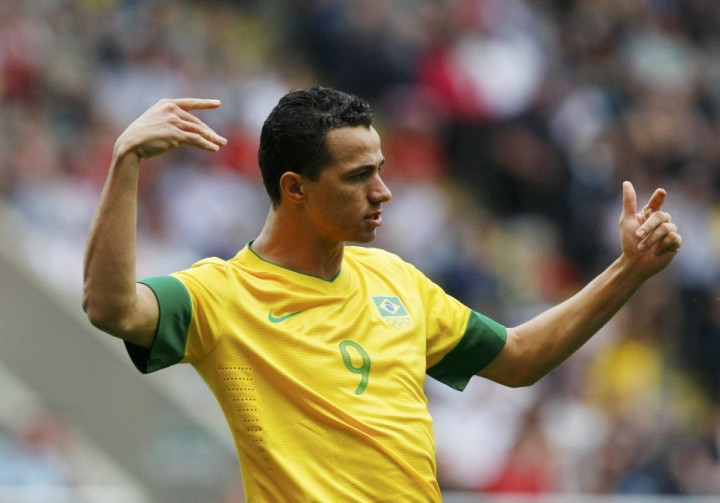 The move is expected to be overseen by Franco Baldini, who is set to be announced as the new technical director for Tottenham in the coming few weeks. The Italian left the role of General Manager at Roma on Wednesday in order to travel to the Premier league, according to Goal.com.
The Brazilian has made 32 starts for Internacional in the recently concluded season, scoring 17 goals and assisting five. Napoli and Marseille are also reported to be interested in the 24-year-old but Spurs are confident of sealing a deal for the Brazilian after scouting the player for years. Spurs will be boosted by his agent's revelation, who has stated that the player will move to a big club in order to boost his chances of getting selected for the FIFA World Cup next summer.
"If it was just a matter of money, he would have left a long time ago. Leandro Damiao's dream is to play the World Cup. If he leaves, it will be to a big club, he is under contract until 2016 and the club gives him every condition for him to achieve that dream. Our idea is to always work with big clubs, all players dream of playing in the Champions League. But Tottenham are an important club in London, we can't rule them out," he told Zero Hora.
The North London club have also been linked with a move for Barcelona striker David Villa with Andres Villas-Boas stating in an interview that he is a huge fan of the Spaniard. Tottenham are also keeping tabs on Porto frontman Jackson Martinez and are ready to break their transfer record to sanction a move for the Colombian.
Meanwhile Martinez's agent, Luis Manso has revealed that there is no truth in the rumours linking the player to North London.
"Jackson Martinez has always said he wants to stay at FC Porto and he does not have to leave. He is happy and his family too so I do not see the intention of the club to sell. It seems strange that the English press push the issue, there really is just Porto. We have not spoken to anyone and we are not interested in any negotiations. That's the truth," Manso told Radio Renaiscenca.