Tottenham Hotspur are close to signing a pre-contract with Schalke 04 midfielder Lewis Holtby, according to the Metro. The deal, if completed, will see the 22 year old move to White Hart Lane in the summer. The German international has a British father (who supports Everton) and was courted by the English FA prior to his debuting for Germany coach Joachin Low.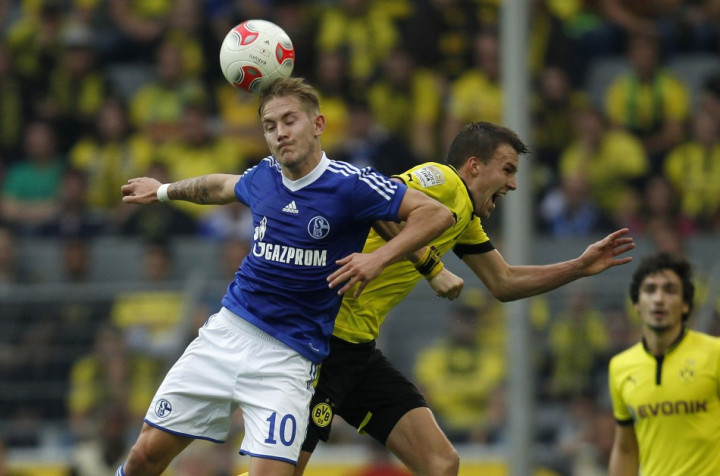 Holtby has already confirmed he will not sign an extension with Schalke and expects to move on to the Premier League. The attacking player has had a good season with his club, scoring thrice and setting up eight other goals in 25 appearances. And, according to the Metro, he has turned down a new contract worth £50,000 per week.
The player was also a reported target for Spurs' Premier League rivals Arsenal and Liverpool.
Lloris Loving London
Meanwhile, Spurs' French goalkeeper Hugo Lloris has admitted he is enjoying his time in the British capital. The 25 year old international transferred to north London in the summer, from Ligue 1 club Olympique Lyon. It took him some to settle into Andre Villas-Boas' first team but eventually he managed to displace American Brad Friedel as the club's No 1.
"I have fun every day. I'm here to improve and push myself in a different context. It's important in sporting terms, but also personally. A goalkeeper has to be the master of his penalty box, even if it's trickier here than elsewhere. You always have two men blocking your path at corners. That's part of English football," Lloris explained.
"You have to accept it, and make the right decisions, even if things happen quickly. It's difficult to hold balls because there are so many people, so it's better to punch. You have that same battle everywhere, but in England it's true that you're a little less protected than elsewhere," he concluded.
Spurs have begun 2013 on a winning note; the club beat relegation-threatened Reading 3-1 at the Lane, with goals from Clint Dempsey, Michael Dawson and Emmanuel Adebayor. The win extends AVB's run to four wins in the last five games and keeps the club in third place in the league, a point ahead of rivals Chelsea in the race for Champions League football next season.