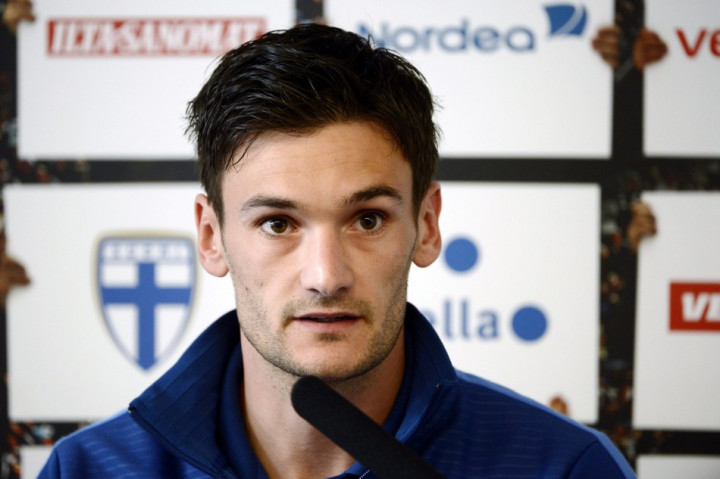 Spurs' new goalkeeper signing, Frenchman Hugo Lloris, insists he will remain at White Hart Lane, prove himself and fight for a first team place. The 25 year old French national team captain transferred from Ligue 1 club Olympique Lyon in the summer but has played second fiddle to veteran American Brad Friedel since. Tottenham manager Andre Villas-Boas has publicly backed the American to remain No 1 for now.
This is a strange situation for Lloris to find himself in, particularly since Spurs seemed rather ken on signing the player, forcing the deal through on deadline day. The player, who saved a penalty in France's 3-1 win over Belarus in a World Cup qualifier, is understandably desperate to become first choice keeper and his comments indicate he will be professional about it.
"It is too early to reply to this type of question. Today, I have a status - I have the France captain's armband. It is a mark of trust and respect. There are a lot of things for me to prove over there. I am going to strive for success," he explained, adding, "I am going to discover another world, another championship and another mentality. I am going to get to know my new team-mates and staff, and I am going to work as well as I can."
Meanwhile, 41 year old Brad Friedel, who holds the record for most consecutive appearances in the Premier League, with 304 (as of the end of the 2011/12 season), states he will not give up his place in the Spurs' squad easily.
"I feel like I played pretty well in my last game and hopefully I continue to get picked. Right now I believe the shirt is mine to lose. I believe the manager came out and said that and if this is the case then it's a great challenge for me," said the American goalkeeper, according to a Daily Mail report.
Spurs Unveil New Training Complex
Elsewhere, Spurs had their first training session in the club's brand new £45m training complex in Enfield in North London. The 73-acre complex has 11 football pitches and a full-sized indoor pitch, in addition to a swimming pool, a fitness centre/gym, changing rooms and a canteen. Tottenham chairman Daniel Levy feels this new training facility will help his club attract new talent in the future.
"If we are competing with other clubs for a very well-known player and he comes and looks at this facility and it is miles ahead of anybody else, then hopefully it will give us an edge," said Levy, according to a Metro report.