Tottenham have reportedly given up hope of signing FC Porto's midfielder Joao Moutinho, after the Portuguese club slapped an excessively large price tag on the player's services. The 25 year old was impressive when playing for his country at the 2012 European Championships and was being linked as a potential replacement for Croatian playmaker Luka Modric, who could finally be set to sign for Real Madrid.
The idea was to re-invest the £30m expected from Modric's sale into bringing Moutinho to White Hart Lane but it now seems Porto are demanding an even larger amount.
"I think it's very, very difficult because the level of expectation over price would be very hard to get. The player we want costs more [than Modric will be sold for] and we have moved on. I have experience of Porto and it is a club that sells expensive, but they sell a good product. They have a pride on defending that kind of brand," the Independent quoted AVB as saying.
In addition, AVB has reportedly also given up on Rennes midfielder Yann M'Vila and Bologna's Gaston Ramirez, who is reported to be close to signing for Southampton.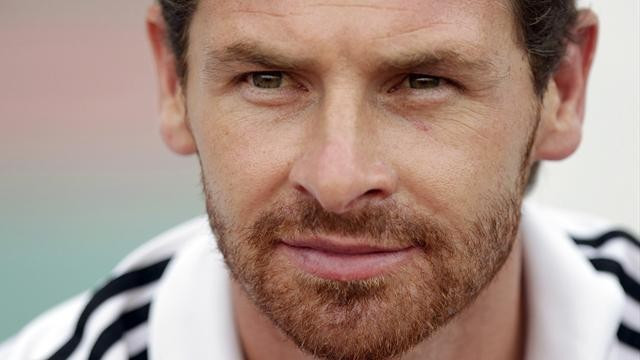 Meanwhile, Spurs still hold out hopes of signing Togo international Emmanuel Adebayor from English champions Manchester City before the transfer window closes. AVB realises the need to add to the number of strikers he has at the club; Spurs have only one recognised forward in Jermain Defoe. The City striker enjoyed a good season on loan with the London club last season and there have been discussions through most of the summer between concerned parties over a permanent switch this season. The primary problem seems to be that Spurs are unable/unwilling to match the player's wage demands.
"There are talks. They have been happening for quite some time. We have touched on different players in that position, but we have not been able to conclude a deal. Our focus and attention is towards that position, which we will try to sort out next week," ESPN quoted Villas-Boas as saying.
A failure to sign Adebayor or any other striker, for that matter, will mean Defoe will be the only player in his position at the club, which could actually work well for the English international, who scored in his country's 2-1 friendly win over Italy. Defoe did complain of a lack of consistent first team action at White Hart Lane but for now, given that he is the only striker at the club, that shouldn't be a problem.
"I have spoken to Jermain and his agent about the situation. The talks were positive. Jermain scored 17 goals last year. He was a key player and will continue to be. That's the expectancy I have with regards to his future," AVB concluded.