Jermain Defoe is hoping that the arrival of Andre Villas-Boas will usher in a new era for the striker and present him with an opportunity to prove his worth in the first team.
The England international was largely overlooked last season by Harry Redknapp who preferred to use Emmanuel Adebayor as a front lone man, leaving Defoe stranded on the bench for the vast majority of the season.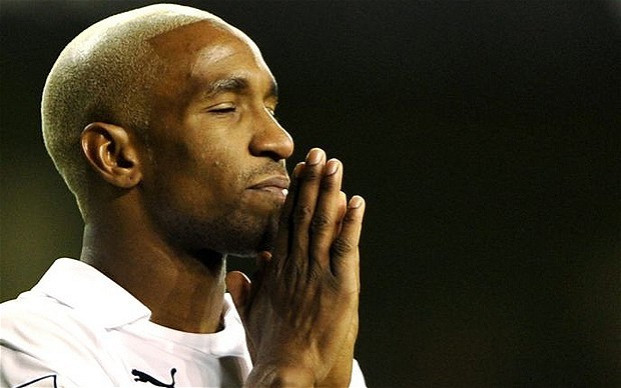 With Adebayor currently back at Manchester City, despite Tottenham trying to sign him permanently, there is a chance that Defoe will be the only senior striker at the club for the first Premier League game of the season against Newcastle on Monday night.
Tottenham are still being consistently linked with new strikers, but Defoe is merely hoping that he will have the chance to prove himself at the club over the coming season.
"Everyone knows how much I love Tottenham. Everybody knows that they are the club I want to play for," Defoe revealed to the Daily Mirror.
"But last season was heartbreaking for me in terms of putting my body on the line, being prepared to give everything for the club and not getting a game."
The former Portsmouth striker has two years remaining on his contract at White Hart Lane and clearly wants to remain at the club, however, he admits that he may have to consider his future if chances in the first team are once again limited.
"Obviously I have to think seriously about my future. I will talk to the club and see what happens but right now all I want to do is what is best for Tottenham," added Defoe.
The Mirror has reported that there is plenty of interest in Defoe, with Sunderland, Reading and QPR all being heavily linked with the striker.
Clearly Defoe wants to remain with Spurs and unless the club suddenly complete numerous signings then it seems as though he will be the first choice up-front for Villas-Boas.