Emmanuel Adebayor's proposed switch to Tottenham appears to have hit a stumbling block after reports suggested that the striker is demanding that Manchester City pay him the full £5million transfer fee.
The former Arsenal striker was a huge hit at White Hart Lane last season as he enjoyed a prolific one-year loan spell with Tottenham.
His 17 Premier League goals made him the leading scorer at Spurs, while his general contribution was also hailed as he hit double figures for assists.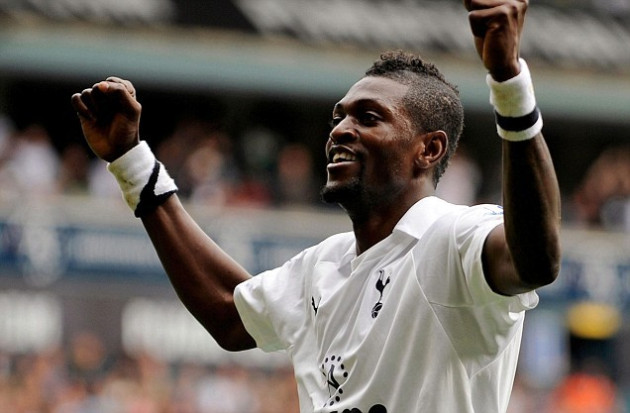 Reports earlier this month suggested that Tottenham had agreed to pay £5million to Manchester City for the striker's services, but it seems there are yet more complications and a deal is still some way from being completed.
The Daily Mail has reported that Adebayor is concerned about the considerable pay-cut he would be taking in order to join Tottenham and he is now demanding that City pay him the entire transfer fee.
The 28-year-old receives £175,000-a-week at Manchester City but Tottenham would not be able to match this amount as they have a very strict policy on their wages.
Manchester City know that they must make some changes in the coming months as they need to trim their wage bill in order to come in line with the new UEFA Financial Fairplay regulations that are being introduced.
The Premier League champions have one of the highest wage bills in England which currently stands at £174million, with the average wage for a player now said to be around £85,000-a-week.
Despite being aware that changes need to be made, they are not prepared to give in to the demands of Adebayor and it seems the transfer saga is set to continue for some time.