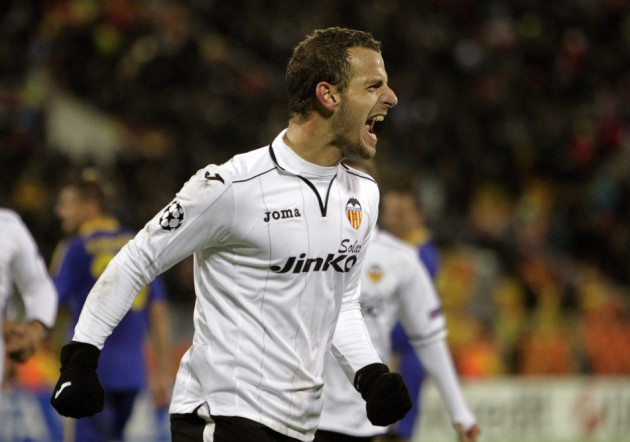 Tottenham technical director Franco Baldini has returned to London after Valencia rejected an £18m bid for the Spanish striker.
Baldini flew to Spain in the hopes of completing a deal and finally securing another striker to hope bolster Tottenham's attacking options.
Spurs have already missed out on signing David Villa but remained confident that a record breaking bid of £18m would be enough to tempt cash-strapped Valencia into parting with their star.
But club president Amadeo Salvo says that the offer hasn't been accepted and if Tottenham want to land Soldado they will need to meet his full exit clause of around £26m.
"There is no deal for Soldado," he told reporters, via the Daily Mail. "If Tottenham want to buy him, they have to meet our price and our demands. Soldado is a very important player for us.
"We don't want to negotiate although Tottenham are within their rights to make us offers.
"We will negotiate until August 3 with clubs who want to pay 30 million euros for the striker.
"We're only considering selling because his contract is running down and he wants to go.
"If he ends up staying with Valencia, his reputation will not be damaged."
Tottenham are desperately hoping to find a striker this summer to add more depth after both Emmanuel Adbayor and Jermain Defore endured disappointing seasons.
Their push for a top four finish was largely as a result of a heavy reliance on Gareth Bale to produce goals from the wing and Andre Villas-Boas is keen for the situation not to repeat itself next season.
The Spain international's 28 goals for Valencia last season put him in high esteem across Europe, but whether Tottenham will break the bank for the striker remains to be seen.