Tottenham winger Gareth Bale has refused allegations he was guilty of diving during the midweek game against Liverpool. The Welshman had a superb game, overall. He set up team mate Aaron Lennon for Spurs' opening goal before scoring the second, with a brilliant free kick.
Unfortunately, there were also a few low points in Wednesday evening's performance... one of which was being booked by referee Phil Dowd after he appeared to fall to ground far too easily under a challenge by Danish defender Daniel Agger.
"I thought I got clipped a little bit. Sometimes it happens. You have just got to get on with it," the 23 year old forward told Sky Sports after the match.
Bale will likely also want to forget that the Reds' sole goal of the match was his - an own goal scored after 72 minutes, when an attempted goal-line clearance bounced off his face and wound up in Spurs' goal.
The goal did little to change the result though, and Spurs held on for a seventh league win of the season. The three points from Anfield mean AVB remains within touching distance of both Chelsea and West Brom, in the race for third and fourth places and the promise of Champions League football next season.
Meanwhile, Liverpool manager Brendan Rodgers was left furious with some of Dowd's decisions and believes the referee cost the home side the match. Among the decisions the former Swansea City boss believes should have gone his side's way were two penalty appeals.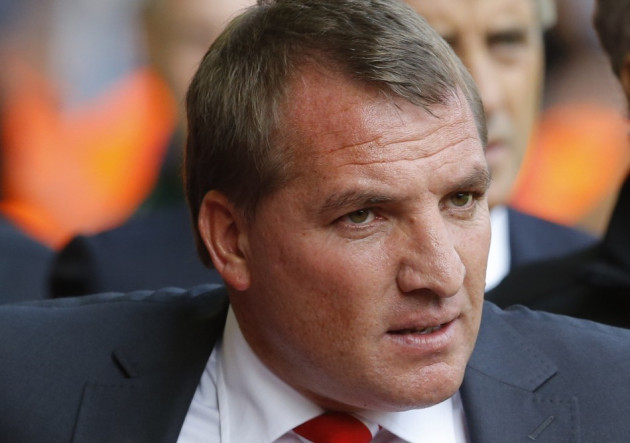 "We never got the rub of the green," the Northern Irishman complained, adding, "It was a little embarrassing. [We had] two clear penalties. [Dembele] on Steven Gerrard was bordering on assault, never mind a tackle. It was frightening how we never got the penalty for that."
Rodgers will feel vindicated by comments from AVB. The former Chelsea manager admitted after the game his side were a touch fortunate to come away with all three points.
"A draw would have maybe been fairer, I have to agree with that," Villas-Boas admitted, "But sometimes it's important to get three points like this by fighting. This is an important result given this is a midweek fixture when most of the teams have dropped points and we have gained some."
The Portuguese also spoke on rumours of Bale following former team mate Luka Modric to Real Madrid. The Spaniards have been linked with a £40m bid for the Welshman but AVB insisted the club would hold on to their star for as long as possible.