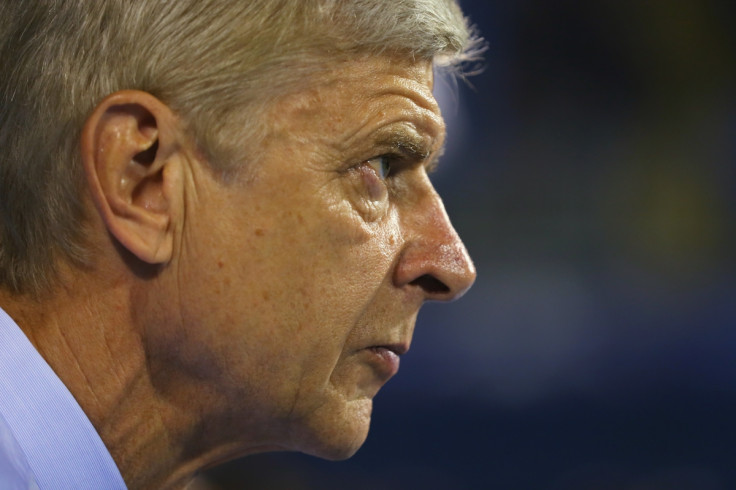 Jamie Redknapp claims Arsene Wenger will be under pressure if Arsenal fail to defeat Tottenham Hotspur in the Capital One Cup. The Gunners face their north London rivals in the third round of the competition on 23 September.
The Emirates club outfit suffered a 2-0 defeat at the hands of West Ham United at the Emirates. In the last two matches, Arsenal have lost to Dinamo Zagreb (in the Champions League) and Chelsea.
Wenger signed Petr Cech from Chelsea in the summer and the goalkeeper was the Gunners' only signing of the transfer window. The former Tottenham midfielder has criticised the Frenchman for failing to bring in an outfield player and admitted he was not surprised after Arsenal's defeat to Chelsea.
"Everyone expected Arsenal to go close this year. They were brilliant at the end of last season and when they bought Petr Cech it looked like they meant business. Then to not buy any outfield players was an unbelievable decision. They have huge reserves of cash so why did they not buy anybody?" Redknapp was quoted the Daily Mail as saying.
"The worst thing about the defeat at Chelsea is that it wasn't a surprise at all. Next up it's Tottenham in the Capital One Cup at White Hart Lane, which is the last fixture Arsene Wenger would want."
"It's the biggest derby game for a long time and, after a bad defeat in the Champions League, Arsenal fans will not accept another poor performance. Lose again and the pressure will be huge," he added.
Meanwhile, the former midfielder said that Chelsea striker Diego Costa was lucky not to be sent off against Arsenal. Gabriel Paulista was sent off for kicking the Brazil-born Spain international just seconds after the Blues frontman slapped Laurent Koscielny.
"You can't condone what Diego Costa did against Arsenal — he was very lucky not to get himself sent off. But in a funny way, it was exactly what Chelsea needed," the former Tottenham midfielder explained.
"They have been so passive this season. The hallmark of Jose Mourinho's teams is their ability to be nasty and win ugly. This year Chelsea have been far too easy to get at.
"They needed to show some passion and there's nothing like a derby game to ignite that spark. The win is by no means the end to their problems but it could be a turning point," he added.