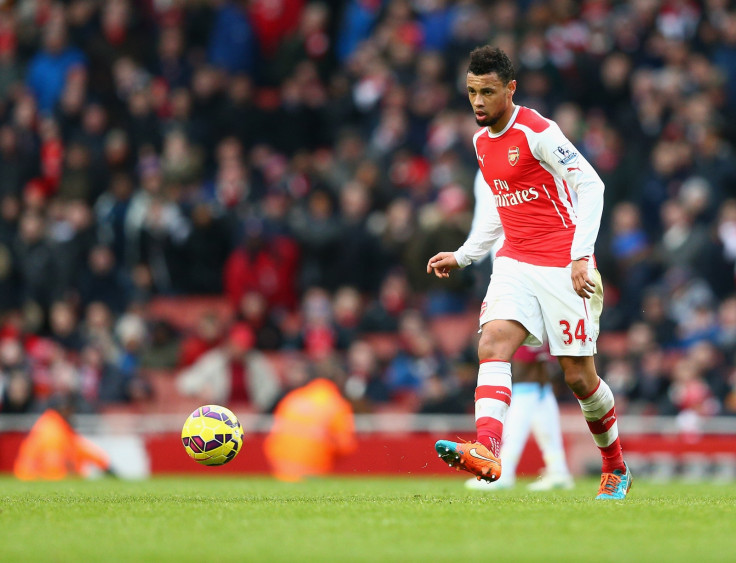 Arsenal face Tottenham Hotspur on Saturday at White Hart Lane in one of the most highly anticipated clashes of the season.
While the Gunners midfielder Francis Coquelin understands the enormity of the occasion, he knows that this is a big one for the fans. The winner of this clash has bragging rights no matter how the rest of the season unfolds.
The Frenchman, who in recent months became a key part of the Arsenal midfield, knows that it is going to be a tough afternoon for the visiting side, but hopes that their recent run of form can give them the confidence needed to come away with the three points.
Arsenal have a pretty good record in the North London Derby in recent seasons and have won the last five matches contested between the two teams, and the French youth international is keen to keep it that way.
"It's a massive game for the club and the fans. I think everyone is looking forward to it. The Manchester City match was a big one, and this one has got a special something about it," Coquelin told Arsenal's official site.
"It's going to be a tough game - we're playing away over there, so it's going to be hard. I think with the month we've just had, the confidence is going to be high."
The 24-year-old midfielder also revealed that a similar rivalry exists even when the two clubs' youth teams face each other. He also knows that no other result apart from a win is acceptable when Arsenal take on Tottenham at the weekend.
"Even at youth level, we got a lot of stick from their fans and the atmosphere was really good. It just makes you want to do even better for your team and win the game," the French midfielder explained.
"When you play for Arsenal against Tottenham, it's not about just playing your game, it's about winning. You have to win it."
"For the fans and the team it's a big game and it's one we want to win," Coquelin asserted.