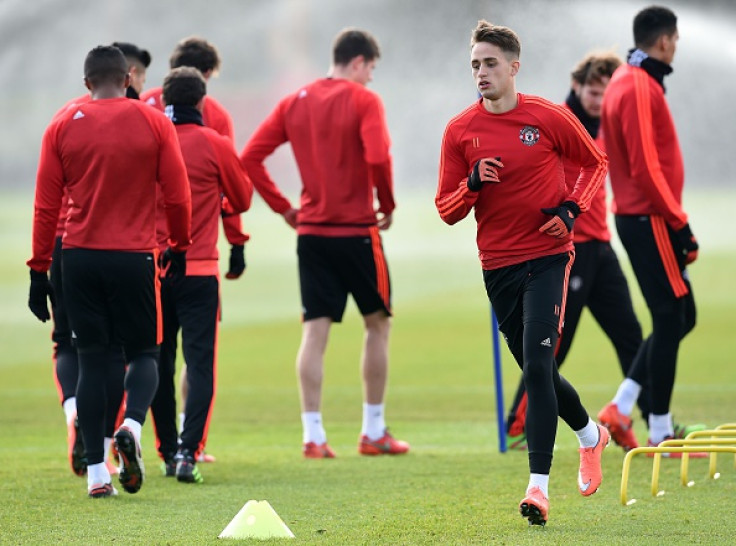 Manchester United manager Louis van Gaal has confirmed that injury is the reason for Adnan Januzaj's continued absence from the first-team in recent weeks following speculation that he was axed for show boating while playing for the Red Devils U21 side. The Dutchman revealed ahead of their game against Tottenham Hotspur on Sunday (10 April) that the extent of the injury is not grave and the Belgian is expected to return before the end of the season.
The Belgium international has struggled to break into the first-team following his return from a failed loan spell with Borussia Dortmund in January. He has made just two first-team appearances since his arrival, but has featured regularly for the United U21 side as they look to retain the U21 Premier League title.
"Adnan was injured and he is still injured but he shall also come back. It is not such a heavy injury. He is not fit to play in the reserves or in the first team," Van Gaal said, as quoted by the Manchester Evening News.
The Dutch manager was also delighted to announce that Luke Shaw, who has been out since September with a double leg fracture, is close to returning to training with the first-team following good progress with the physio at the club. The left-back was one of United's best players before being struck down by injury and his return will be a massive boost for the Van Gaal.
The 20-year-old defender also will be keen to return and prove his fitness, not only to Van Gaal, but also to England manager Roy Hodgson, who will name his squad for Euro 2016, just a week before the end of the Premier League campaign.
"He is not in the team, he is training on the pitch and on the grass. He has to adapt his muscles and legs to the pitch, and that is the difference. It is fantastic that he is coming back but he is training individually with a physio, to adapt to the ground of the pitch."
"That is the first step. Everybody is very happy for him because it is a very long rehabilitation. It is now more than seven months I believe. We are very happy for him and he is very close now," the Red Devils boss told MUTV ahead of their game against the north London club.