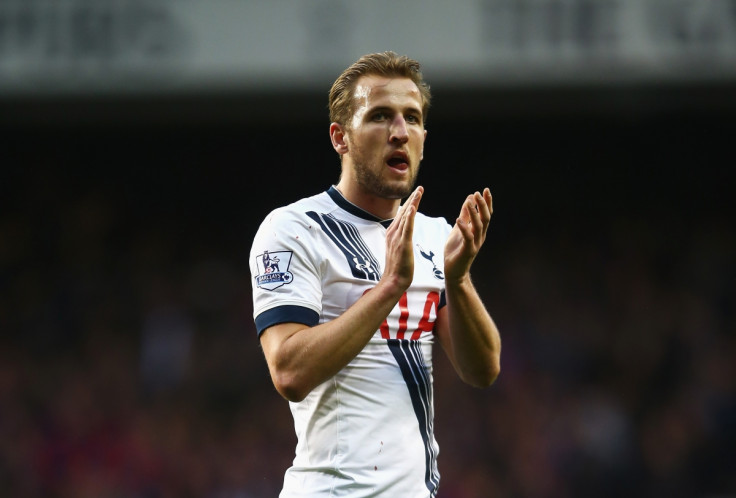 Tottenham Hotspur's top scorer Harry Kane is expected to be in contention to face Swansea City in the Premier League this weekend after training following a broken nose. The 22-year-old picked up the blow during the FA Cup loss to Crystal Palace and was forced out of the Europa League victory at Fiorentina.
Kane sought advice from a specialist regarding his nose, an injury which led to him being omitted from the Spurs squad for the first time this season. The 22-year-old has netted 21 goals for his club this term and has been a key figure in the north Londoners' success.
Following a two-week break since the win at Manchester City, Tottenham return to Premier League matters when they host relegation strugglers Swansea at White Hart Lane. And they are set to resume their quest to win a first league title since 1961 with their leading striker fully fit.
"Tomorrow we will see but we need to assess him day-by-day. Today he was on the training ground and he ran and did some exercise," Pochettino explained to reporters. "We are happy in the way he is now but we will see. But we hope that he will be available for Sunday."
In the absence of Kane, Tottenham swept in the last 16 of the Europa League with a comfortable 3-0 victory over Fiorentina. Nacer Chadli led the attack as Ryan Mason, Erik Lamela and Gonzalo Rodriguez's own goal helped the hosts join Liverpool and Manchester United in the next phase.
The win was extra sweet for Pochettino, who saw his side sweep aside their Serie A opposition without the comfort of having Kane in reserve. The Argentine believes it was important to send a message that Tottenham are anything but a one-man team.
"It is always important to win when Harry Kane was at home," he admitted. "But always we speak about the team and how much power we have in the squad. Harry Kane is very important for us. Today it was impossible for him to be available. But we have played enough and we tried to compete and be competitive in every competition and I think today the players can be very proud of the effort and the performance."