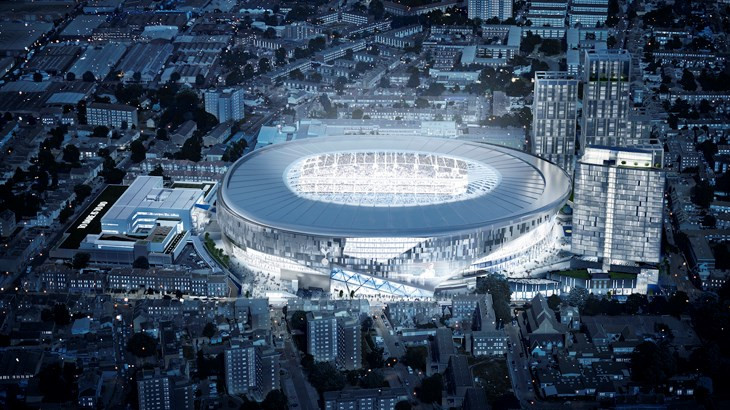 Tottenham Hotspur have been given the green light by Mayor of London Boris Johnson to commence a new stadium near the site where White Hart Lane currently stands. Spurs chairman Daniel Levy hailed the approval and said it was an "important step" for the Premier League club.
The controversial £400m ($589m) project stalled when local company Archway Sheet Metal Works refused to budge from its premises next to White Hart Lane. But it threw in the towel in March 2015 to pave the way for developers to press ahead with plans. The company was the final one to make way from land next to the club's ground where it wants to built a state-of-the-art 56,000 capacity arena.
"This marks yet another major milestone for this vital and complex scheme and we are grateful to the Mayor for his ongoing support," Levy aid. "We remain focused on completing the final stages of the planning process.
"This new scheme carries enormous public benefits and will play a key role in kick-starting place change, bringing exceptional opportunities for the local community and wider stakeholders. We are proud to be part of this important step forward for an area that has been our home for more than 130 years and where we shall continue to live and play our part."
Boris Johnson MP, Mayor of London, said: "White Hart Lane is already an iconic stadium, steeped in history, and the new venue will not only almost double its capacity, but provide world-class facilities to watch Premier League football, international sports events and concerts in the heart of the capital.
"The stadium will also be the focal point of a major drive to regenerate Tottenham, breathing new life into the area, creating jobs and boosting growth."
Spurs can now move ahead with the final planning stages but it is now a virtual formality the project will go ahead. As well as success off the pitch, the club is riding high in the Premier League. Mauricio Pochettino's side are second, two points behind leaders Leicester and, most importantly, two above north London rivals Arsenal.