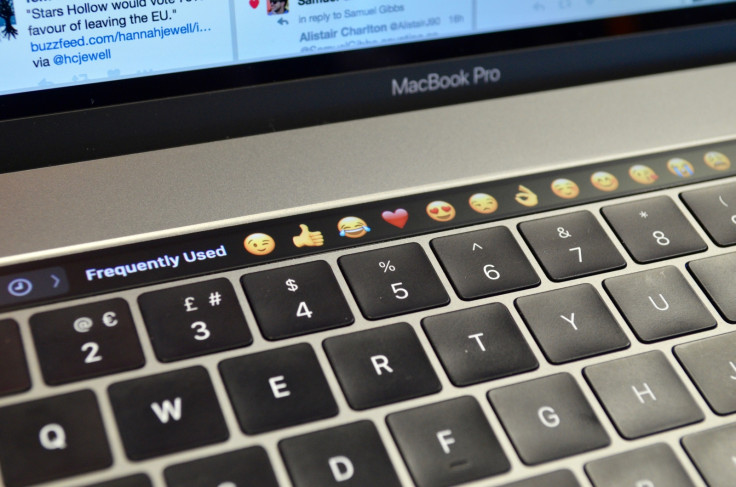 Law students in North Carolina, US have been told they must disable the Touch Bar of their MacBook Pro laptops before sitting the legal Bar examination over fears that the narrow keyboard screen could be used to help them make the grade.
Introduced with the latest MacBook Pro range, the Touch Bar is a thin display that runs along the full width of the keyboard, replacing the function keys with a touch screen. Here, regular function keys can be displayed, along with tools and icons relevant to the application you are using.
Word suggestions also appear based on what you are typing, potentially helping students complete precise legal phrases commonly typed into the laptop.
A notice issued by the Board of Law Examiners of the State of North Carolina states: "This is a notice for all applicants who will be using their laptop at the February 2017 North Carolina Bar Examination. If you are planning to use the newest version of the MacBook Pro with Touch Bar, you will be required to disable the Touch Bar feature prior to entry into the Bar Examination Site."
The notice then includes instructions on how to disable the Touch Bar, which prevents it from showing anything other than the laptop's regular function keys, used to adjust screen brightness and speaker volume.
Students using the Touch Bar-equipped MacBook Pro must raise their hands at the start of the exam session, so that an invigilator can come over and check the Touch Bar is properly disabled. A piece of software called SofTest is normally used in these situations to limit what a student's laptop can do, disabling the web browser and prevent access to files and applications. But Touch Bar's newness requires the extra precaution for now.
Speaking to 9to5Mac, Brain Szontagh from the exam board said: "Applicants are required to disable the Touch Bar because it can compromise examination integrity and security."