What is the MacBook Pro Touch Bar? Seven best uses for Apple's new toolbar
Apple's new interactive touchscreen toolbar has arrived on keyboards.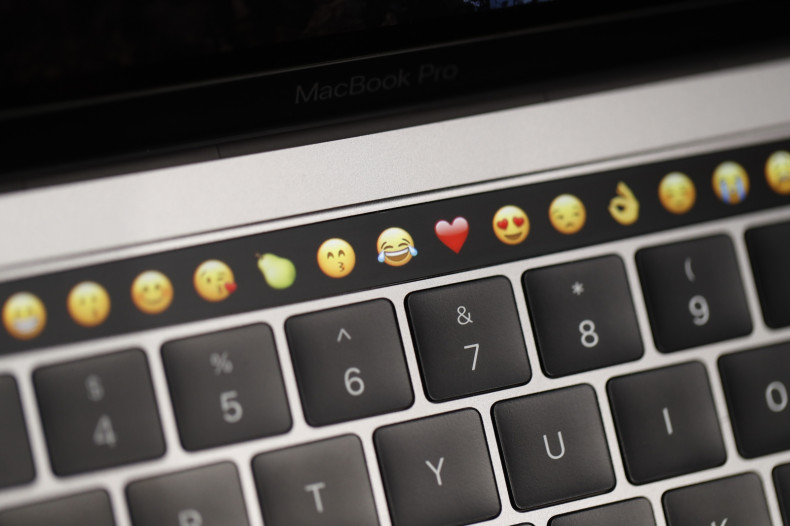 Apple's new MacBook Pro marks the first update to the laptop range since May 2015, and brings a completely redesigned device into the MacBook fold.
The biggest new addition to the 2016 MacBook Pro is the Touch Bar — a touch-sensitive OLED display baked right into the keyboard that serves as a replacement to the top row of function keys.
But what can the new feature do? The Touch Bar acts as a second screen that will change what it displays depending on what you're doing.
Of course, it'll still be able to serve as the volume, contrast, brightness functions you'd normally find there, but it'll offer context-relevant capabilities across nearly all of Apple's own applications, including Photos, Pages, GarageBand and Terminal.
If the new interactive Touch Bar is a deal-breaker when it comes to upgrading your laptop, here are seven of the Touch Bar's most useful features worth considering.
1. Touch ID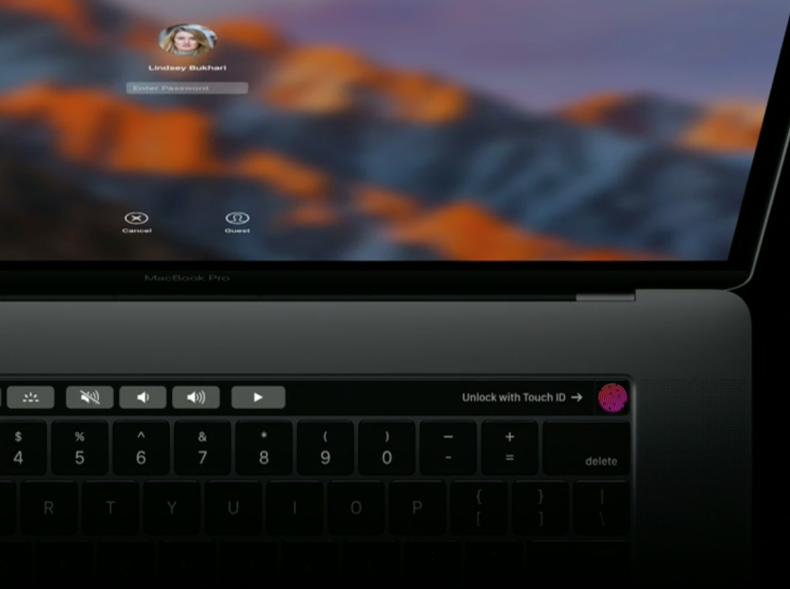 Touch ID, the same as that featured on iPhones, has been integrated directly into the power button on the new Macbook Pro. As well as being a secure method to login to the MacBook Pro, it also offers a secure, not to mention fast, way to buy goods online, which might help fight fraud. You can also register the fingerprints of different (hopefully trusted) users. Touching ID will then let you quickly switch between profiles sharing the same machine.
2. Emojis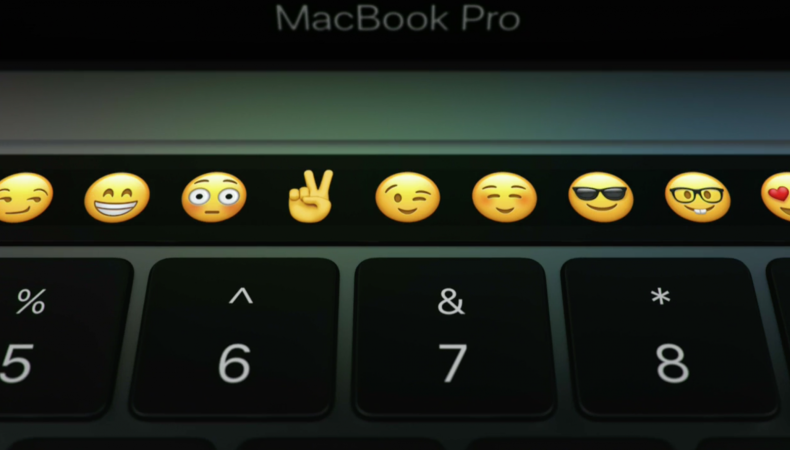 The Touch Bar will change depending on the app you're using. When using the Messages app, for example, the Touch Bar will into a row of emojis, allowing you to send quick reactions to messages without leaving the keyboard.
3. Siri
The Touch Bar features a dedicated Siri button on the far-right-hand side. Tapping this will launch Apple's virtual assistant and from there you ask it to send messages, set reminders, launch apps and look stuff up online, much as you can on the iPhone.
4. FaceTime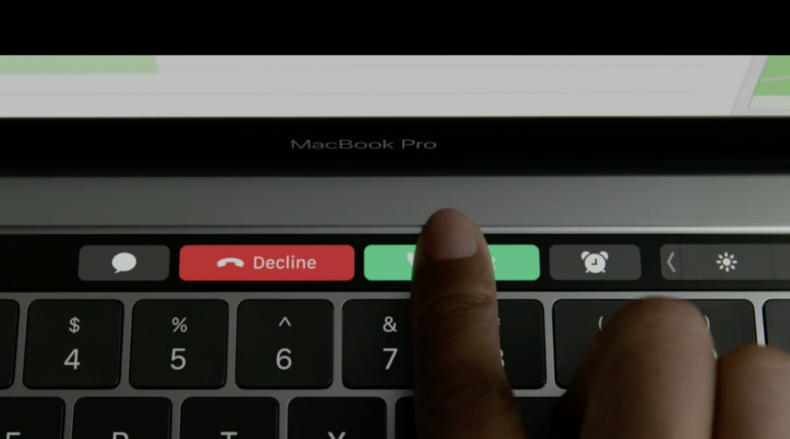 If you've set up Continuity to link your iPhone and MacBook Pro, when somebody calls you using FaceTime their photo will appear on the Touch Bar. This will then give you options to accept or reject the call, or mute it.
5. Web browsing
The Touch Bar offers useful navigation shortcuts for the Safari web browser, allowing you to quickly start new searches, scroll through open tabs, access bookmarked websites and move backwards and forwards in the browser. It basically means it'll save your vital milliseconds by not using the track pad to do it. Sold.
6. Quick Type and Mail
When using the Mail app, the Touch Bar offers Quick Type options like suggested words and formatting tools to help you bang out messages more quickly. It'll also give you shortcuts for composing and replying to emails and moving them to different folders.
7. Photos and video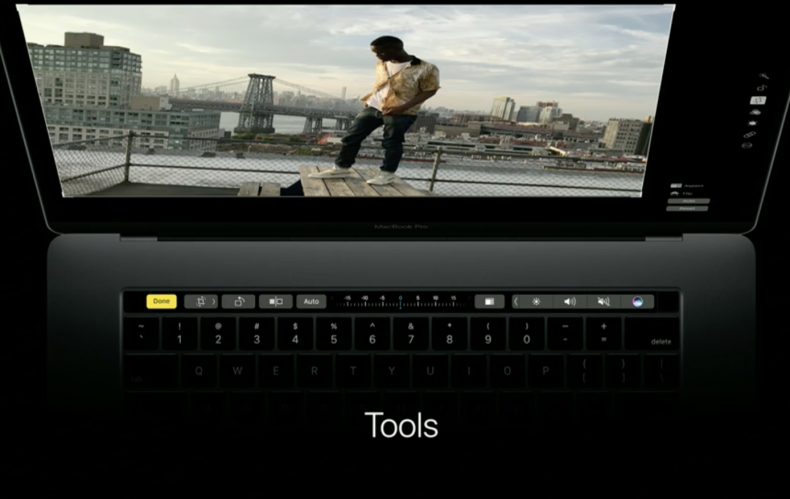 The Touch Bar makes it even easier to sift through and edit photos, providing options for cropping, rotating and adjusting images, and adding filters. Like we saw with Microsoft's Surface Dial, it can give photo editors quick access to a colour palette, changing hue during brush strokes, rather than having to select before they touch up. Adobe revealed its next update for Photoshop will be compatible with Touch Bar and will feature shortcuts for things like layers built-in. For video editors, the job of skipping through frames within Final Cut Pro has been made a whole lot easier with the bar offering a tool for scrubbing through your project's timeline.