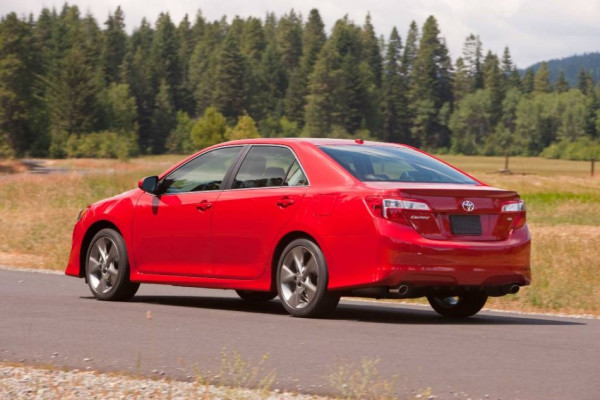 Having recalled more than 14 million vehicles worldwide due to unintended acceleration since 2009, Japanese carmaker Toyota has agreed to pay a record amount to aggrieved customers in the US in settlement of hundreds of lawsuits.
The company will pay an estimated $1.1bn (£680m, €830m), a record lawsuit settlement amount in the US-related vehicle defects, to compensate owners for economic losses and for the cost of safety changes to the cars. A US district court judge is expected to approve the deal.
In 2009, the company initiated a recall due to problems of unwanted acceleration, which is said to have been caused by floor mats that got trapped under the accelerator. However, Toyota owners blamed the company's technology for sudden cases of acceleration.
"This was a difficult decision - especially since reliable scientific evidence and multiple independent evaluations have confirmed the safety of Toyota's electronic throttle control systems. However, we concluded that turning the page on this legacy legal issue through the positive steps we are taking is in the best interests of the company, our employees, our dealers and, most of all, our customers," said Christopher Reynolds, group vice-president and general counsel, Toyota Motor Sales in the US, in a statement.
Following the approval of the settlement, Toyota will launch a new customer-support programme that will provide additional security measures to the affected Toyota, Lexus and Scion vehicles. In addition, it will provide cash payments to eligible customers who suffered losses while selling their vehicles.
Former Toyota owners who sold vehicles at reduced prices will get $250m in total and owners not eligible for additional security systems will get a separate $250m amount. The settlement also provides lawyers with $200m in fees and $27m in costs.
The company will take a one-time pre-tax charge against earnings in its October-December third quarter to cover the costs related to the settlement and lawsuit expenses.
Toyota lost its position as the world's biggest carmaker in 2011, following a number of recalls due to problems related to acceleration, window switches, fuel leaks, steering wheels and water pumps that tarnished the company's reputation.
Earlier in December, the company agreed with the US National Highway Traffic Safety Administration to pay $17m fine for failing to report a safety fault in two Lexus models on time.
The company is set to regain its position as the biggest car manufacturer with an anticipated 22 percent increase in group sales for 2012, reaching 9.7 million vehicles globally, according to a statement.