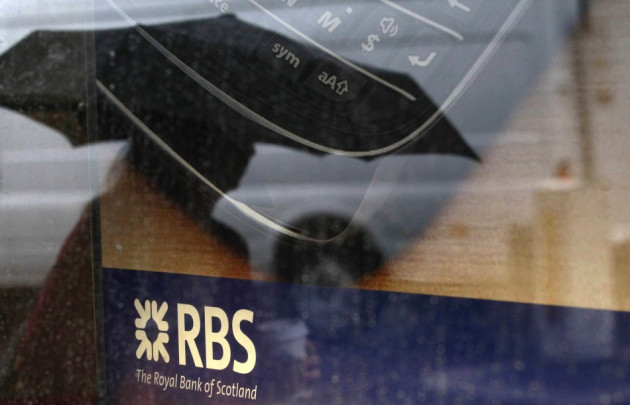 Trades unions in the United Kingdom plan to call for the nationalisation of the Royal Bank of Scotland (RBS) as part of a major shakeup of the country's banking sector, to make it more beneficial to the economy.
In a statement, the Trades Union Congress (TUC), which represents 6.3 million British workers, said banks were responsible for the financial crisis but are unwilling to finance the country's most productive sectors. The organisation will demand the nationalisation of RBS, the creation of a Green investment bank and greater diversity in the banking system at its annual Congress, which opens in Brighton on 9 September.
"The government is still tiptoeing round reform. Even the limited Vickers proposals are being watered down, and initiatives designed to kick-start lending or boost growth end up helping banks, rather than the real economy," said TUC General Secretary Brendan Barber, adding that the unions' proposals had the support of business leaders, consumer groups and some ministers.
The nationalisation of RBS should be followed by the establishment of a state investment bank which can issue bonds, offer long-term funding to industry, small business and infrastructure funding, the TUC said.
Earlier this week, The Guardian had reported that the UK's small businesses were struggling to invest in new equipment and employ new staff due to a loan drought.
The report noted that businesses have lost confidence in lenders and are increasingly using their own savings for investments and to overcome breaks in cash flow.
The Financial Times reported in August that cabinet ministers were considering plans for the government to purchase the 18 percent RBS stake that remains in private hands in order to nationalise it, in response to continued frustration over the bank's reluctance to lend to British businesses.
The government will have to pay £5bn, but sources close to RBS reportedly said full nationalisation of the bank may not happen, pointing out that it could put more pressure on the taxpayer.
RBS has long maintained that it is doing what it can without taking unnecessary risks. Almost half of its new loans in the previous year had gone to small and medium enterprises.
The TUC said the banking system in the UK is not functioning properly and the current measures are not enough to fix it.
"We need more fundamental reforms to how the financial system is structured, how corporate governance functions, to the type of banking institutions we have and to the variety of business models under which they operate," it said, adding that only such actions can help improve the system.