Trafalgar Park for sale: Inside £12m country house gifted to Admiral Nelson's grieving family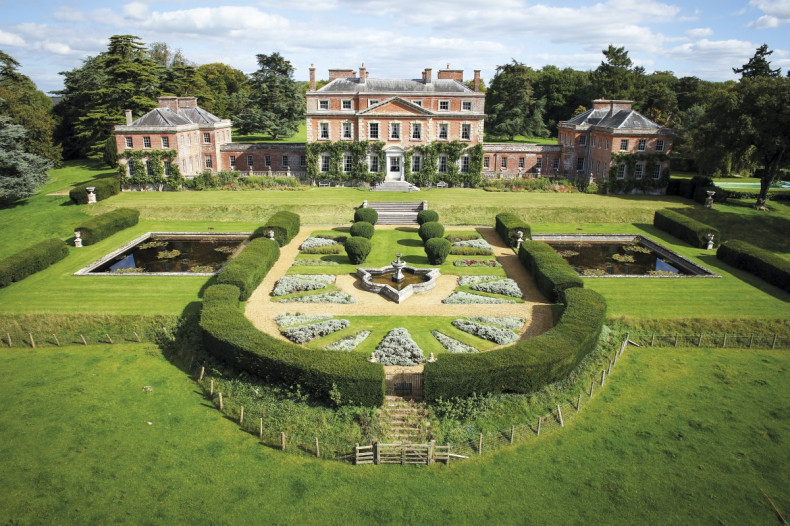 Trafalgar Park, a glorious Grade I-listed Georgian mansion in rural Wiltshire, has just come on the market. The 11-bedroom estate has over 30 acres of land surrounding it and is steeped in history.
It was gifted to the family of naval hero Horatio Nelson after his death in 1805 aboard HMS Victory at the Battle of Trafalgar, a key British sea victory over France and Spain during the Napoleonic wars.
The property, which was sold by the Nelson family in the late 1940s, has featured in a number of television and film productions, including Sense and Sensibility, Amazing Grace and 28 Days Later. Inside, it is decked out with fine art and antique furniture.
"Originally known as Standlynch Park, the centre 'villa' was built in 1733 for Sir Peter Vandeput by John James of Greenwich," says the website of Trafalgar Park, which currently operates as an events venue.
"Henry Dawkins MP acquired the Estate in 1766 adding the North & South wings – and the impressive portico – by John Wood of Bath to many designs by Nicholas Revett, one of the founders of the British Greek Revival period."
Now it is listed for sale by the estate agent Savills for £12m. "Trafalgar Park is an architectural gem, and represents the cream of the crop of fine country houses to be marketed in 2016," said Crispin Holborow, country director of Savills Private Office. "It has astonishingly fine rooms in a beautiful peaceful location."
Here is a peek around.