Follow transfer deadline day here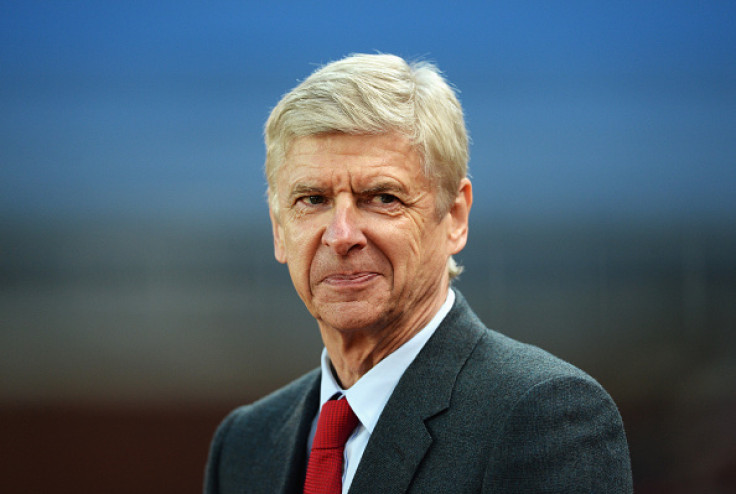 Arsenal manager Arsene Wenger has claimed he is "99%" sure" the Gunners will not make a late signing before the transfer window closes at 23.00 today (1 February 2016) unless the Barcelona legend Lionel Messi "knocks" at his door. The French boss has suggested that Mathieu Debuchy may stay at the Emirates Stadium for the remainder of the campaign but admitted that Serge Gnabry could go on loan to a championship side.
Wenger signed Mohamed Elneny from Basel earlier in the transfer window to address the number of injuries in his midfield, with Santi Cazorla, Jack Wilshere, Francis Coquelin and Mikel Arteta hit by different problems in the opening part of the season. Reports have suggested he would be open to bolstering his attack further before the end of the transfer window should a good opportunity arise.
But asked in a press conference ahead of the Premier League game against Southampton on Tuesday (2 February) whether he expects a late addition to the squad, he said: "Well, 100% is difficult to say, 99% yes." But you know always anything can happen. Somebody can knock at your door. If Lionel Messi knocks at my door at ten to six tonight I will not say please go back to Barcelona..."
He continued: "Look. The whole period was much quieter than I expected. I hoped much more activity. The fact that we are all here means it is still quiet. "I've done. I am one of the fewest that have done [a signing]. If possible, I would have been open to one more but there is a rarity of players."
Debuchy has been linked with a move away to Aston Villa and Sunderland in recent weeks after having grown frustrated about the lack of playing time at the Emirates Stadium. Wenger has previously admit that the France international may leave in order to increase his chances to make the Euro 2016. "Debuchy is still a possibility. At the moment doesn't look like but is still a possibility."
The manager looked more optimistic about the options to send Gnabry somewhere else before deadline after the winger recently returned from his unsuccessful loan at West Brom. "He is likely to go out to the championship," Wenger admitted. "It is between two clubs."
Meanwhile, Wenger also ruled out the possibility of signing John Terry in the summer after the Chelsea captain revealed on Sunday that he will leave the Blues once his contract expires at the end of the campaign. Questioned whether Arsenal will move for him as they did last summer to get Petr Cech, he said: "No. Because he is at the end of his career. If he plays longer, it will be for Chelsea," he said. "Great player. And a great coach on the pitch. He has had a great career."