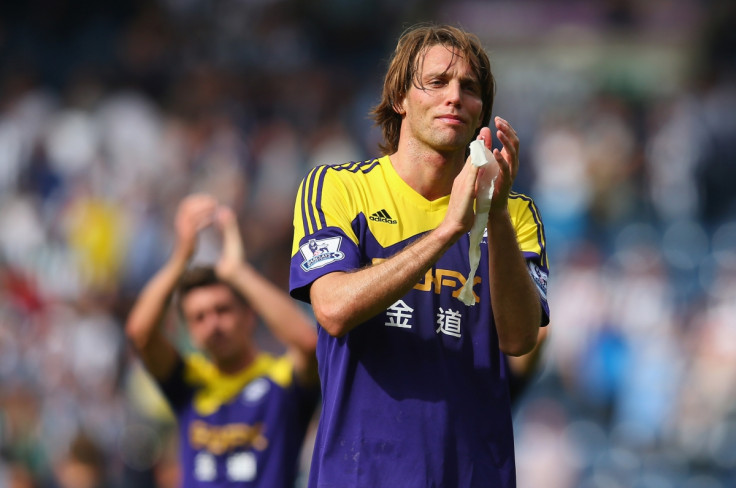 Aston Villa have reportedly failed in a bid to sign former Spain international Michu. The relegation-battlers are eager to boost their attacking options ahead of the closure of the January transfer window.
Villa manager Remi Garde had hoped to bring in 29-year-old forward, who previously starred in the Premier League at Swansea City and has recently been playing for Spanish side Langreo. But Michu, who has just returned from a 14-month lay-off after an ankle injury, has revealed he has rejected the opportunity.
"I've had a few offers but I want to be honest with myself in terms of my fitness so I turned it down. I'm happy with my decision and will wait until summer," Michu told The Sun of Villa's interest.
The reported Villa target recently scored for Langreo following his return from injury and the team's boss Hernan – who is also Michu's brother – revealed the player has been attracting interest from Spain and Germany, as well as Villa.
"I had a meeting with a person who works for Villa. He asked 'How's Michu?' I said he's OK. Clubs in Spain and Germany also want him," he shared.