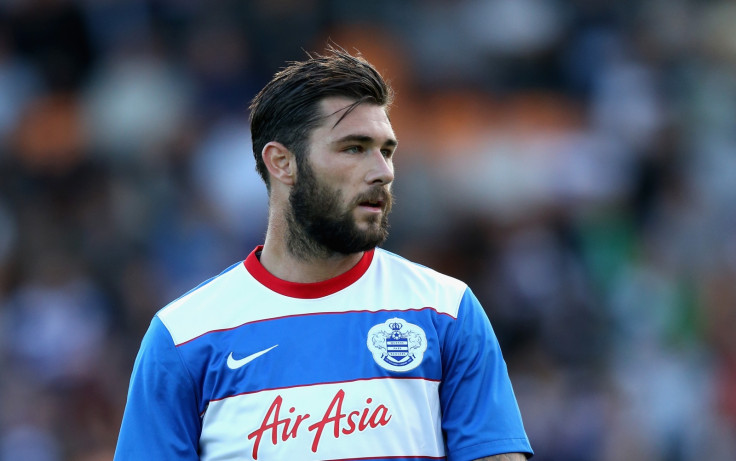 Queens Park Rangers striker Charlie Austin will not be leaving Loftus Road for Manchester United or any other suitor after the England international's £15m ($23m) valuation was not met during the summer transfer window. Austin netted 18 goals in the Premier League last term and seemed likely to leave the club following the Hoops' relegation to the Championship.
The Evening Standard reported that Louis van Gaal's side had made an enquiry regarding the availability of the 26 year old heading into the final days of the summer window in order to bolster their wafer-thin attacking options. Anthony Martial is set to arrive from Monaco, according to BBC Sport, but the signing of the 19 year old leaves United with just two senior forwards.
But following offers from Crystal Palace and Leicester City, which were rejected in the summer, no further approaches have been forthcoming for Austin and it appears that United have also refused to meet his valuation. Writing on Twitter just before the 6pm BST deadline, Austin said: "#9 #QPR big season ahead." That message was followed by Austin endorsing a number of online articles reporting that he will see out the final year of his contract at Rangers.
Speaking before the deadline, QPR boss Chris Ramsey was confident he would not lose Austin to United or any other interested party. "I hope he stays," he said, according to BBC Sport. "No one has given us any indication that we are going to lose him. Ambition is a big thing. When you're a footballer you want to play at the highest level you can and there are the Euros coming up.
"But England boss Roy Hodgson has played players from the Championship before. Charlie might be better off staying here and scoring a hatful of goals. We hope he ends up staying here, scoring another 20 goals and possibly getting his move next season."
Javier Hernandez, Robin van Persie and Radamel Falcao have all been allowed to leave United this summer and manager Van Gaal is only expected to replace the duo with the signing of Martial, with the confirmation of the Frenchman's arrival imminent. Martial scored just nine league goals last term – the most prolific campaign in his short professional career.