Follow live coverage of deadline day in the summer transfer window here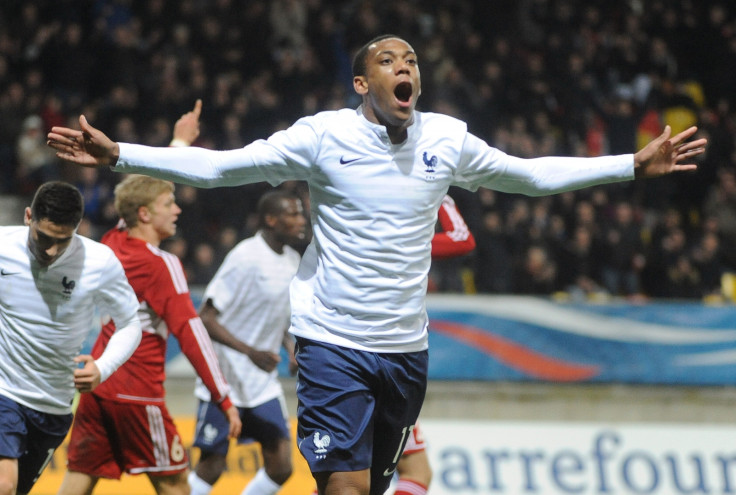 Manchester United have confirmed the arrival of Anthony Martial from AS Monaco. The versatile French forward has signed a four-year contract at Old Trafford with the option to stay for a further 12 months and will wear the number nine shirt recently vacated by former loanee Radamel Falcao.
Once a prominent target for Tottenham, the 19-year-old looked to be staying put beyond the end of the summer transfer window after extending his contract in Ligue 1 for an extra year up to 2019. The situation radically altered in the build-up to deadline day, however, with United reacting to their disappointing 2-1 defeat at Swansea by launching a £36m bid for his services.
Such an offer, which will see Martial become the most-expensive teenager in football history, was evidently too attractive for Monaco to turn down despite the club having already bid farewell to the likes of Geoffrey Kondogbia, Yannick Ferreira Carrasco and Layvin Kurzawa over recent weeks.
The former Lyon prodigy was granted a temporary release from international duty by the French Football Federation (FFF) and manager Didier Deschamps in order to negotiate a move to English football and United have now announced the deal with around 50 minutes left to elapse before the deadline.
"I am so excited to be joining Manchester United," Martial told the club's official website. "I have enjoyed my time at AS Monaco and I would like to thank them and the fans for everything they have done for me.
"I have always wanted to play in the Premier League and to join the biggest club in the world is what every young footballer dreams of. I am looking forward to meeting my new team-mates and working with Louis van Gaal who has achieved so much in his career."
United's £27m capture of left-back Luke Shaw from Southampton in June 2014 proved that they are not adverse to paying substantial sums for promising young talent. Van Gaal, meanwhile, has already sanctioned five signings since the end of last season in the form of Memphis Depay, Bastian Schweinsteiger, Morgan Schneiderlin, Matteo Darmian and Sergio Romero and believes Martial has the requisite potential to succeed in his new surroundings.
"Anthony is a naturally talented, young, multi-functional forward with great potential," he said. "We have been watching him for a while now and he has developed immensely during his time at AS Monaco.
"I am delighted he has joined Manchester United as I believe this is the right club for him to continue his development as a young player. He has all the attributes to become a top football player; however we need to give him time to adjust to his new environment and the rhythm of the Premier League."
Martial made 50 total appearances in all competitions in 2014/15 and has featured on six occasions for Monaco already this term. Although not generally considered a prolific scorer, supporters will be hoping he can add an extra dimension to an attack that has stagnated somewhat with Wayne Rooney leading the line alone. United's new arrival could be given a baptism of fire on 12 September as Van Gaal's side host fierce rivals Liverpool.