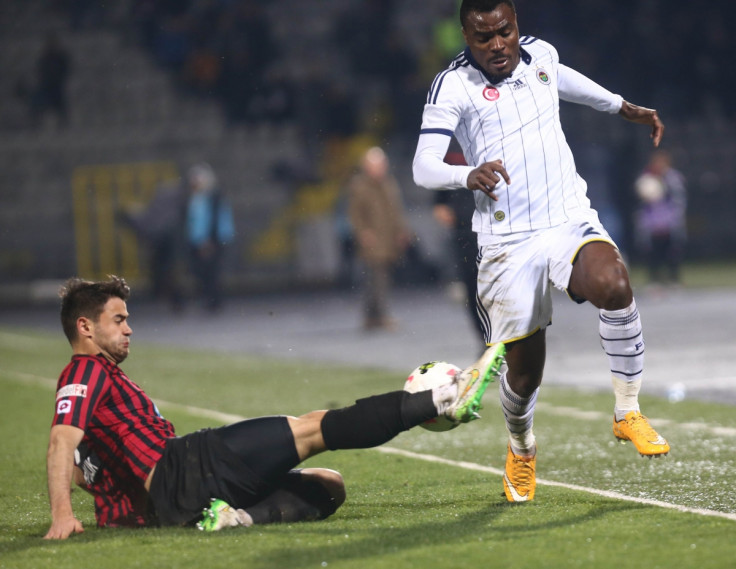 West Ham United chairman David Sullivan has revealed the loan signing of Emmanuel Emenike required "two weeks of tortuous negotiations". The deal to bring the Nigeria international to East London involved both his previous club – Fenerbahce – and Al-Ain, where he has been on loan in the United Arab Emirates this season.
Sullivan admitted it took a great of work to drag the deal over the line, but he hopes Emenike, 28, will boost the club's attacking options. "We hope he will bring goals and we have an option to sign him at the end of the season," he told the club's official website.
"Our manager knows him from Turkey and Russia and says he is a very good player. He is very fast and you can never have enough goals or pace in any team."
The Hammers' chairman described the loan signing as "one of the most difficult deals we have ever done". Sullivan also thanked Andrew Pincher, West Ham's club secretary, for his role in the negotiations.
"It took two weeks of tortuous negotiations and hard work by myself and our club secretary Andrew Pincher to get the player to the club. It was one of the most difficult deals we have ever done as we were dealing with two clubs, not one," the West Ham chairman admitted.
"I would publicly like to thank Andrew, as he really is an unsung hero of the club, for all his hard work on this transfer, all the other transfers we have done in the last few years and the dozens we tried to do and failed with."