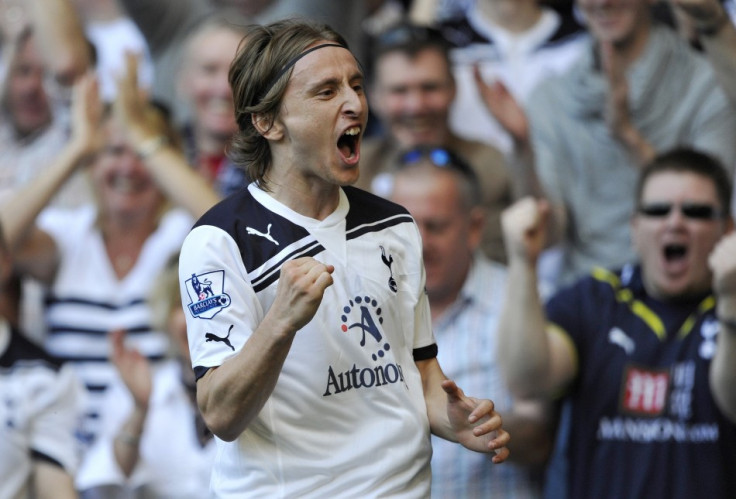 All the latest transfer news, rumours, gossip from the final 24 hours of the 2011 summer transfer window. All the latest football transfer rumours at Arsenal, Man Utd, Chelsea, Liverpool, Real Madrid, Barcelona, Inter Milan, AC Milan, Juventus, Roma and Bayern Munich.
The Sun reports this morning that Chelsea have made a £30m offer to Bayern Munich for Frank Ribery.
Andre Villas-Boas is said to have thrown in the towel in his pursuit of Tottenham midfielder Luka Modric and will now turn to the Bayern Munich forward. The Portuguese tactician is said to be desperate to land a world class play maker this summer and sees Ribery as the idea candidate but will not move from his £30m valuation. Bayern Munich value the player at around £40m and are willing to pay Ribery £10m a year in wages.
Arsenal are said to be on the verge of landing both Per Mertesaker and Yann M'Vila on this deadline Wednesday, reports the Independent.
After Arsenal's 8-2 defeat to Manchester United Arsene Wenger is ready to spend big on deadline day and is confident that Mertesaker will sign for the club after completing a medical Tuesday and Wenger will now turn his attention to France international Yann M'Vila to sole their midfield crisis.
The Telegraph suggests that Chelsea will make one final move for Luka Modric before the end of the transfer deadline.
Chelsea offered £30m for the player last week and has been considering raising that bid to £40m but have yet to do so. However Chelsea are confident of landing Porto left back Alvaro Pereira. Pereira has apparently claimed he has been told by Porto he can leave if a club bids €20 million (£17.7 million) for him and Chelsea will match that fee to sign the 25 year-old. There were also hints from within the Uruguayan squad that Pereira - who has told Porto he does not want to play for them - will be released from international duty today to complete the move.
Reports in the Sun claim that Manchester City has completed the signing of Owen Hargreaves on a free transfer.
After suffering three years on injury setbacks at Old Trafford, Sir Alex Ferguson took the decision to release the England midfielder and after completing a three hour medical Hargreaves will sign for the blue half of Manchester.
Wesley Sneijder has slammed shut any potential deal taking him to Old Trafford today reports the Daily Star.
The newspaper claims that Wesley Sneijder has said that he will not be leaving the San Siro on Wednesday, claiming that Inter Milan sold Samuel Eto'o instead of him to raise transfer funds.
"I'm staying at Inter. I don't think I'll leave at this moment of the market. It was either me or Eto'o to leave Inter and since he has now gone, there is no need for Inter to sell me," Sneijder said:
"Manchester United? Anything is possible in football, but I don't think this time something will happen," Sneijder added.
Serie A
AS Roma owner Thomas DiBenedetto has revealed that the club will not pressure Daniele De Rossi to stay at the club. De Rossi has been wrangled in contract negotiations all summer and it has been suggested that Manchester City are ready to make their move if they get signals from Roma and the player that they are willing, and De Rossi wants to move to Manchester City.
For the latest transfer movers and shakers follow our live blog here