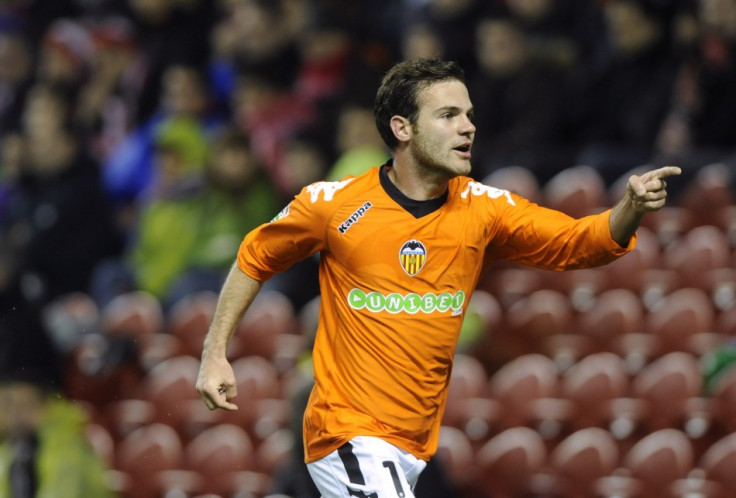 All the latest transfer rumours from Tottenham Hotspur as the club are rumoured to be ready to move into the transfer market. Harry Redknapp is reportedly keen on bringing Manchester City striker Emanuel Adebayor to White Hart Lane on loan. Reports in Italy claims Tottenham are ready to offer Roma £17m for Marco Vucinic and will also offer Valencia £20m for Juan Mata. There is also news on the future of Luka Modric.
The Guardian reports that Harry Redknapp has confirmed his interest in Manchester City striker Emanuel Adebayor. The ex-Arsenal striker has been pin pointed by Harry Redknapp as the man to add goals to the side that narrowly finished outside the UEFA Champions League places last season. Redknapp is said to want the Togolese forward on loan and would pay half of the players reported £175,000 per week wages.
Redknapp is said to see Emanuel Adebayor as the cheaper alternative to adding goals to his side, an area he has already said he wants to strengthen this summer. Speaking on their tour of South Africa, Redknapp said: 'The chairman [Daniel Levy] has been speaking about it. I am not sure if it will happen. He is a name that has been mentioned, certainly. I spoke to the chairman about loaning the player and if we could work out a deal for him, I would like to bring him to the club.'
Reports from the Metro this morning claims that Tottenham are ready to offer Roma £17m for their Montenegrin striker Marko Vucinic. Harry Redknapp is said to be ready to offload Robbie Keane and Peter Crouch to fund a move for the player. Vucinic has netted eleven times in 21 games and the 27 year old is seen by Redknapp as the man to take Tottenham to the next level.
There is also news from White Hart Lane surrounding the future of midfield star Luka Modric. The Croatian midfielder has said that he wants to join Chelsea due to a lack of ambition at Tottenham. Harry Redknapp has moved to assure Tottenham fans that he will do everything to persuade Modric that his future lies at White Hart Lane and will attempt to show the midfielder of his personal and the clubs ambition. Redknapp said: 'I can understand how Luka feels in all this. If anyone offers to treble your wages you'd be interested and Chelsea are a big club. Luka wants the chance to win things and he is ambitious. All I'll say is that we are too at Tottenham.'
Finally, Tottenham have been given a boost in their pursuit of Spanish under 21 captain, Juan Mata. It was believed that Mata would stay at the Estadio Mestalla this summer but his coach Unai Emery has said he expects the winger to leave. The Valencia boss said: Valencia has to be prepared for a footballer having to leave, either because is he is not wanted or because some big club wants to sign him. We want him to stay and Mata has also expressed his wish to remain at Valencia, but we know that if a big-money offer comes in from any club and it's good for both the player and the club, it could lead to his exit.'
Harry Redknapp is said to be keen on the Spaniard and would see the capture of Mata as the ideal way to show Luka Modric that the club has the sufficient ambition to keep him. Tottenham are said to be ready to offer Valencia £20m, in a move to price Arsenal out of the market.