The UK release date for the Transformers: Fall of Cybertron Xbox, PS3 and PC game has been brought forward one week to Friday 24 August, 2012.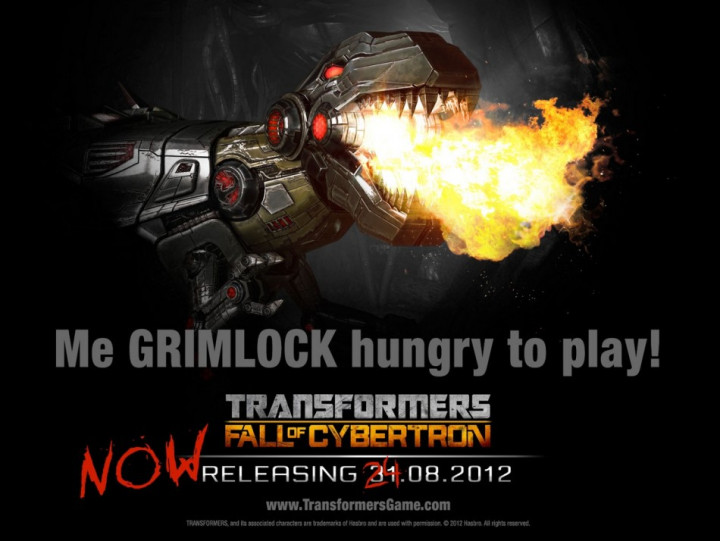 Release dates for games change all the time but usually the news is that they are slipping back in the schedules. High Moon Studios, which is developing the game, says it is "so proud of the work that it cannot wait to get it into people's hands the minute it's ready."
The company says countless emails, tweets, comments and Facebook posts from fans show they are clamouring for the game to hit stores. Artwork showing the new release date - and scratching out the original 31 August date - has been released to publicise the change (see above).
Transformers: Fall of Cybertron challenges fans to fight through both sides of the Autobots' and Decepticons' most epic battles, which culminate in their exodus from their home planet. Competitive multiplayer will also see fans going head-to-head after creating their own unique characters using the in-depth customisation system.
The game will be released on PC, PS3 and Xbox 360. IB Times UK chose Transformers: Fall of Cybertron as one of the top 10 games of E3 2012.
A trailer with an in-game look at Metroplex, the city-sized Transformer, was also released with the announcement.
Check it out below...