Travel hack to get free stay in 5-star hotel in Dubai all meals included
Use this travel hack to grab a dreamy free stay in Dubai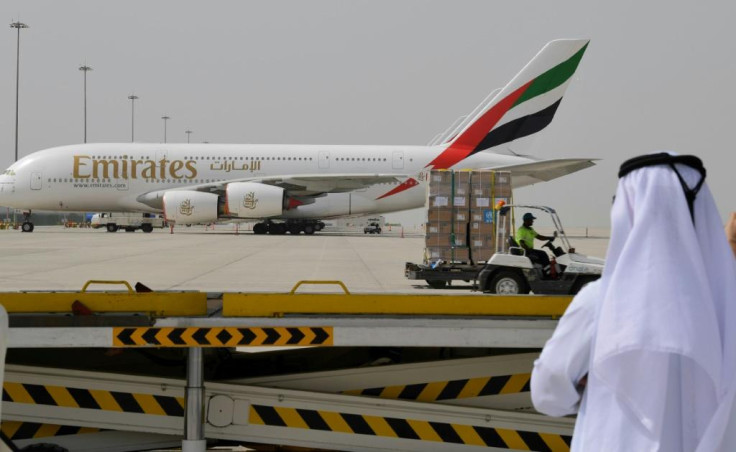 A traveller can now obtain a free night's stay in a five-star hotel in Dubai, thanks to the latest programme by Emirates Airlines.
While this seems too good to be true, Emirates has come up with a programme called the Dubai Connect. A passenger who signs up for this can earn a complimentary night's stay in the glamorous city of Dubai with all meals included.
More details about Dubai Connect Programme
The hotel in which the passengers will be put up in will provide all applicable meals, which will be allocated based on the time of check-in. Meals will be served at the applicable time of day for breakfast, lunch and dinner.
A free coach service will pick up passengers from the Dubai airport to a hotel. Among the hotels included in Emirates' Dubai Connect programme are the five-star JW Marriott Marquis Hotel Dubai and the five-star Le Meridien Airport Hotel Dubai. Upon landing in Dubai, travellers can head to Emirates' Dubai Connect desk in Arrivals to get help with free transfers.
Before over-snacking in the hotel room, one must remember that the free stay does not include mini-bar snacks. The Dubai Connect service also does not include spa treatments or dining expenses other than the meals included in the package.
The Dubai Connect programme does cover visa costs so the passengers can venture out of the airport into the city as well.
Who is eligible to sign up for Dubai Connect Service?
All passengers travelling by Emirates are eligible to sign up for the Dubai Connect programme, irrespective of the class of cabin. Passengers who have a long layover in Dubai that is between eight and 26 hours long qualify for a free hotel stay.
"The connection time between the arrival of the inbound flight to Dubai and the outbound flight departure from Dubai must be more than or equal to 10 hours and less than or equal to 24 hours or equal to eight hours and less than or equal to 26 hours for bookings made on or after 11 October 2022.
"To qualify for the offer, the passenger must be booked on the best available connection, that being the one with the shortest transit time in Dubai, between the inbound flight into Dubai and the outbound flight from Dubai," Emirates wrote on their official website.
If a traveller is flying alone, they must be 18 years or more as of the date of departure on the inbound flight to Dubai to qualify for the Dubai Connect programme. The UAE airline will accommodate up to two children (being passengers under 18 years as of the date of departure) when travelling with one adult.
After a traveller books the flight, they must log into their Emirates account, click on the manage section and choose "Dubai Connect," where they can opt in up to 24 hours before their flight. Also, one must remember that they can book Emirates' complimentary Dubai Connect service as long as there are no better connection times to choose from for their itinerary.
Notably, TAP Air Portugal, Turkish Airlines, Qatar Airways, Etihad, IcelandAir and Iberia also have similar offers, so it's certainly worth checking out those websites too before making your final decision to grab the best deal.
Free ice cream at Dubai Airport
Meanwhile, Emirates has also come up with another exciting way to keep their passengers happy, especially with the summer travel season on.
Emirates has set up six ice cream carts across the Dubai International Airport. Any Emirates passenger can get a free scoop. The offer is available on Fridays, Saturdays or Sundays for the whole family until July 16. The ice-cream flavours available in those carts are vanilla, Arabic coffee and dates ice cream or mango sorbet.
Meanwhile, in July, all passengers flying to and from the UK with Emirates will enjoy fresh, ripe strawberries.
© Copyright IBTimes 2023. All rights reserved.