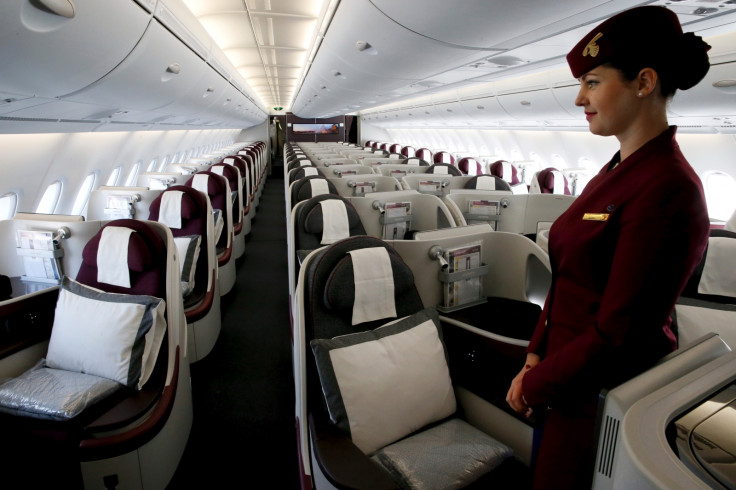 Qatar Airways said it will push ahead with plans to buy a stake in American Airlines even though the US carrier has pledged to end their code-share agreement.
American announced earlier this week it will cancel code-share agreements with both Qatar Airways and Etihad Airways, a deal which sees the carrier's market agreed flights between each other allowing then to extend route coverage.
The US airline said it was making the move as "an extension of our stance against the illegal subsidies that these carriers receive from their governments."
Both Middle East airlines deny they are state subsidised.
Qatar Airways said last month it planned to take up to a 10% stake in the US airline, a move that came as a surprise to the executives as the US airline.
Some analysts have said the proposed deal is an attempt by Qatar to increase foreign support for its case in the diplomatic row with its Middle East neighbours Saudi Arabia, the United Arab Emirates, Bahrain and Egypt.
These states accuse the emirate of supporting terrorist groups across the region and are boycotting trade with Qatar. It has denied any wrongdoing.
Peace deal
US Secretary of State Rex Tillerson attempted to broker a peace deal earlier this week but this failed with the four Arab states saying that Qatar's government "cannot be trusted".
However, Qatar Airways' chief executive, Akbar al-Baker, has responded by saying it still wants to buy a slice of the US firm.
"Our stock purchase request and filing is going ahead as normal. We had to clarify certain questions of the regulator, which we compiled with," he told reporters in Doha.
Qatar Airways sent a revised antitrust filing to US regulators yesterday (12 June) seeking clearance to buy up to a 10% stake in the US carrier.
A stake in American would add to Qatar Airways' investment portfolio, which already includes a 20% stake in British Airways-owner International Airlines Group and 10% of South America's LATAM Airlines.
However, American Airlines chief executive Doug Parker said in a letter to staff last month that "We aren't particularly excited about Qatar's outreach" and that it was puzzling given the US carrier's very public stance on state support given to Gulf carriers.