Travel Warning: Spain Prepares To Ban Flights Between Popular Cities
The move will be a part of Spain's 2050 climate action plan.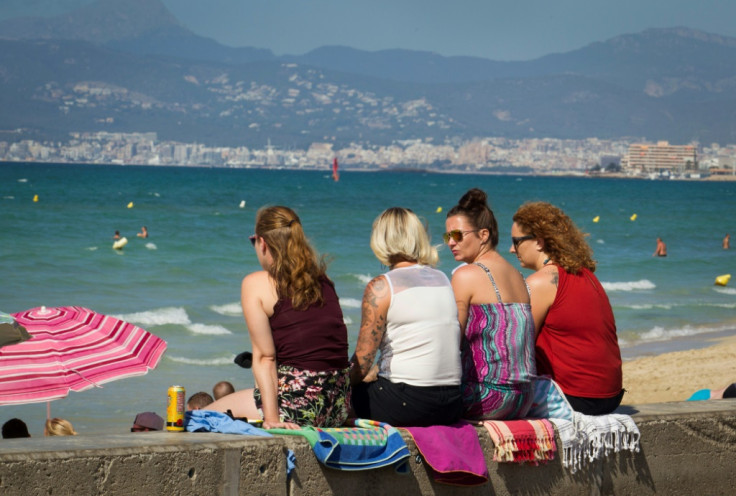 Spain is reportedly set to ban short-haul flights in routes where there is an alternative by train that takes less than 2.5 hours.
The proposal has come from Spain's ruling Socialist Party (PSOE), which has signed a coalition deal with the far-left Sumar party. The deal is said to include approximately 230 police promises covering the next four years, including an initiative to limit short flights within the country in a bid to encourage sustainable travel, according to reports in Spanish media.
As a part of Spain's 2050 climate action plan, enforcing sustainable travel is one of their biggest agendas and reducing the number of times people fly is one way to go about it.
The proposed ban could affect flights from cities like Alicante, Barcelona, Seville and Valencia to Madrid. However, flights using the Spanish capital to connect to international routes would not be included in the ban.
A study released by Ecologistas en Acción revealed that eliminating short flights where there is a train alternative of up to four hours could save 300,000 tonnes of CO2 from being emitted per year. If Spain actually managed to replace the proposed 11 air routes with trains, it could reduce the country's domestic aviation emissions by a whopping 10 per cent.
However, it is still not certain if the ban in Spain will come into place. The coalition between PSOE and Sumar is not enough to build a majority, thus support is still needed from smaller regional parties, including Catalan separatists. Outgoing Prime Minister Pedro Sánchez has until Nov. 27 to reach a majority otherwise new elections will be held in January 2024.
Spain has the largest high-speed rail network in Europe. However, at present, there are no links to airport stations. The AVE train connection set to reach Madrid Barajas Airport in 2026 is only currently scheduled to have two trains per hour. The current set-up falls short of the eight and ten hourly services required to replace short flights adequately, according to the airline association.
If Spain does go ahead with the ban, it would be following the footsteps of its fellow Western European country France, which banned short-haul domestic flights earlier this year. The ban in France saw travellers lose flying options from Paris to other popular cities in the country such as Nantes, Lyon and Bordeaux.
It has also been reported that Amsterdam's Schiphol Airport is planning to become the first airport in Europe to ban private jets in order to curb pollution and lower CO2 emissions. The board members at Schiphol Airport believe that those who travel by luxurious private jets are definitely capable of travelling on commercial jets, which are far less polluting per passenger and fly to many of the destinations most popular with private plane users.
However, it is still not known when Schiphol Airport will bring the said ban in place. In addition, the Amsterdam airport is also planning to suspend overnight flights by the end of 2025.
© Copyright IBTimes 2023. All rights reserved.