Travellers could face £30,000 fine for playing music on Portugal beaches
Around 2.5 million UK travellers head to Portugal every year to spend their holidays.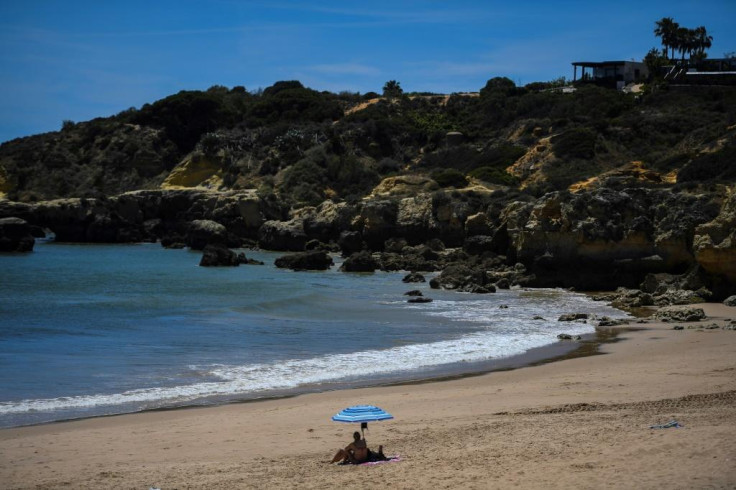 UK travellers could reportedly face a fine of £30,000 for violating restrictions on the beaches of Portugal this summer.
Portable speakers are a very popular beach accessory, especially in stunning beach destinations across Europe. Holidaymakers heading to Portugal this summer must be aware that they'll have to shell out thousands of euros if they are caught playing loud music on the beach.
Portable speakers banned
The use of portable speakers playing out music at a volume which upsets other people on the beach has been banned by Portugal's National Maritime Authority (ANM), reported Mirror.
If a person is caught playing loud music on a Portuguese beach, the fine starts at just over £170 (€200) but the most serious breaches can be punished with fines of £3,440 (€4,000) for those who are repeat offenders or have ignored previous warnings.
Meanwhile, group fines can go up to a staggering £30,953 (€36,000).
Tourists and locals who are being irked by loud music from portable speakers have been asked to contact the local Maritime Police force responsible for the beach where the breach is occurring, according to the Evening Standard.
"Portable speakers are prohibited on beaches at volumes which can bother other sunbathers. We have seen this problem increase in recent years and we are increasing our vigilance to combat it," an ANM spokesperson said.
No Brexit restrictions in Portugal
Portugal's Algarve region is counted among the favourite destinations of UK holidaymakers as it often welcomes more than one million UK travellers every year. Overall, more than 2.5 million British nationals head to Portugal to spend vacation time.
Making travel easier for people coming from the UK, Portugal announced it would remove Brexit restrictions and treat UK visitors under the same rules as those from the European Union (EU). As a result, travellers from the UK are no longer considered as third-country nationals as required under Brexit.
Meanwhile, strict holiday rules are not just being enforced in Portugal, as Spain has enforced similar restrictions as well.
Thanks to some of the famous party destinations in the country such as Ibiza, Mallorca, Costa del Sol, Benidorm, and Magaluf, Spain has long been a favourite holiday destination for travellers from the UK. One of the most famous ways to explore Spain is on a bicycle, especially moving around a small town or a resort island.
It was earlier reported all travellers heading to Spain must remember to ride their bikes without their headphones or earphones on or else they could face a hefty fine of more than £174 (€200).
Alicante, a port city on Spain's southeastern Costa Blanca, has asked cops to crackdown on noise pollution, with tourists and locals facing £525 fines if caught listening to music on beaches.
Speaking of party island Mallorca, it has introduced new laws banning speakers, radios and musical instruments that "may cause a nuisance." Anyone found breaching the rules could face fines of up to €3,000 euros (£2,500), according to the local council.
Also in Mallorca, men have been prohibited from walking topless and women in bikinis away from the beach.
In Costa del Sol, carrying an object, doll or inflatable which looks like a private body part or of any sexual nature, is also banned, with fines up to £668 (€750).
If holidaymakers are caught attending illegal parties on islands such as Ibiza and Mallorca, they could be slapped with a hefty fine of £25,000. It was earlier revealed that at least 28 beaches in Spain had banned smoking in an effort to improve health and become smoke-free zones. Getting caught smoking could lead to a big fine. Even wearing football shirts at some restaurants is not allowed.
Meanwhile, if a traveller is coming from the UK to Spain, they must make sure to have at least £85 to spend each day as there could be checks at the borders.
© Copyright IBTimes 2023. All rights reserved.